S Sudan, Kenya seal power for oil deal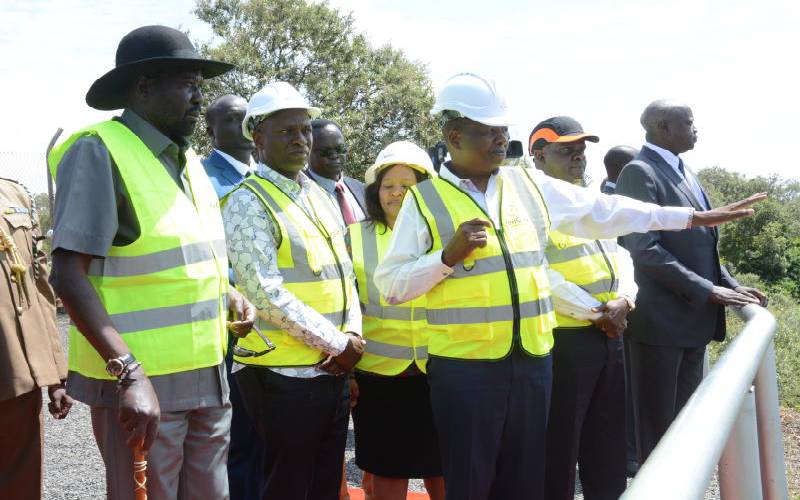 Kenya will partner with South Sudan to exchange electricity with oil in the next two years.
Under the deal, Kenya will supply electricity generated from its geothermal fields in return for supplies from South Sudan's oil fields.
This emerged after South Sudan President Salva Kiir and his delegation visited geothermal-rich Olkaria in Naivasha, yesterday.
According to Energy CS Charles Keter, works were ongoing to construct transmission lines to Lodwar for onward transmission of geothermal power to South Sudan.
"We are engaging our brothers from South Sudan so that Kenya can get gas from the oil fields while they in return will get electricity," he said.
He revisited the announcement that Kenya would donate ten acres to South Sudan to construct an industrial park in Naivasha.
"The land donated to South Sudan government is located around the geothermal fields in Olkaria and electricity generated from the region will come in handy in the park," he said.
Petroleum minister
The Minister for Petroleum South Sudan Daniel Awou said that his country needed more electricity
"We are ready to partner with Kenya in geothermal exploration and supply as currently the demand for electricity in our country is higher than supply," he said.
Awou said South Sudan has been depending on oil for energy for the last 25 years and that there was need to explore other sources of energy such geothermal power.
Kenya Electricity Generating Company CEO Rebecca Miami said South Sudan can produce 400mw of geothermal power.
"Kenya is ranked ninth in terms of geothermal production in the world and we are ready to offer expertise and advice to South Sudan," he said.