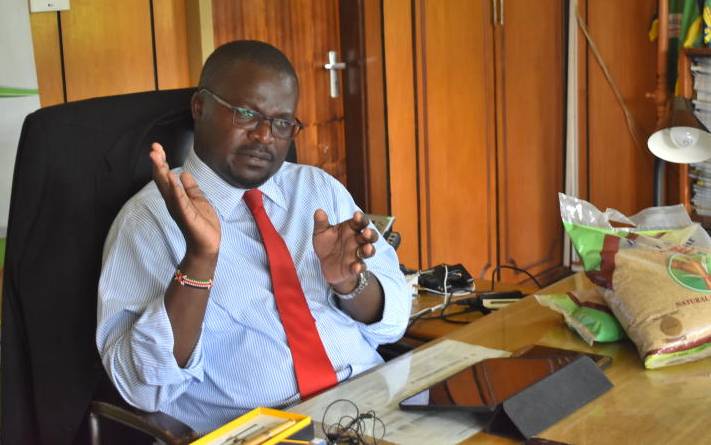 Sleuths from the Directorate of Criminal Investigations (DCI) have started probing senior Nzoia Sugar Company managers over the loss of 228 bags of sugar valued at Sh961,400.
At the centre of investigations are managers of a local bank in Nairobi where the payments to the miller's account were made, but the money could not be traced thereafter.
According to an insider at Nzoia Sugar, the 228 bags were supplied to a trader based in Nairobi, who made the payment to the miller's account.
Bungoma South DCI boss Yusuf Nzioka (pictured) told The Standard yesterday that they are following crucial leads that will help in the prosecution of the company's managers, as well as the bank staffers who were involved in the syndicate.
Read More
Nzioka said following the supply of the 228 bags, the trader made payments in cash to the bank, which reflected to the firm's account but could not be traced later.
"We are following up on how the payments were made in cash to Nzoia Sugar, which reflected in its account but could not be traced. We will leave no stone unturned until all the suspects are prosecuted," said Nzioka.
Nzoia Sugar Managing Director Michael Wanjala, in a press statement dated May 27, confirmed that the sugar could not be accounted for and a probe was underway.
"Nzoia Sugar Company has lost 228 bags of sugar worth Sh961,400 to a fraudster who presented a fake cash deposit slip to the company on May 14," said Wanjala.
"We would like to confirm that the company reported the case to the relevant authorities and investigations are underway."
He said a complete report of the investigations would be communicated to the public once the investigation is concluded.
Nzoia Sugar resumed operations on February 14 this year after a five-month maintenance break and has paid farmers Sh180 million since it resumed operations.
"We ask farmers to be patient as we are on the right track, since we have paid out Sh180 million to some of them," said Wanjala.