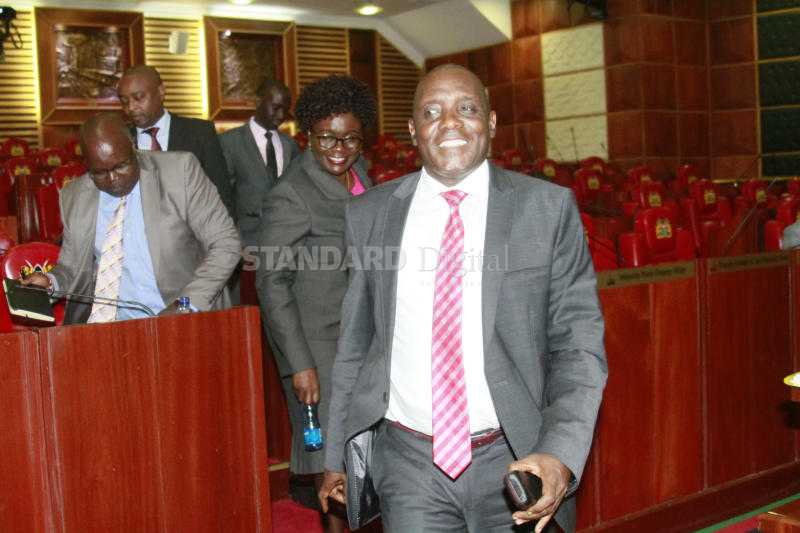 The lands commission may have colluded to defraud the taxpayer of Sh3.3 billion in a land deal in Ruaraka, Nairobi.
The National Land Commission (NLC) is paying the money to a Francis Mburu as compensation before he surrenders the land on which Ruaraka Secondary and Drive in Primary schools sit.
But members of the National Assembly Committee on Land chaired by Rachael Nyamai termed the acquisition process a "travesty to public service" as the question of ownership remained a puzzle.
Title deed
The commission could not tell who was in possession of the title deed despite paying Sh1.5 billion to Afrison Ltd, owned by Mr Mburu, as part of the Sh3.3 billion compensation.
Read More
Yesterday, NLC Chairman Muhammad Swazuri and his team were hard-pressed to explain how they conducted acquisition of the 13.8 acres on which the schools were built 30 years ago.
On Tuesday, the managers of Ruaraka Secondary School told the MPs they had obtained an allotment letter and were in the process of acquiring the title for the land.
But Prof Swazuri's team said the allotment letter had been revoked since the commissioner of lands who issued it had no powers to allocate private land for a public utility.
However, NLC never communicated to the school that the document was null and void.
It also emerged that the two schools were never involved in the process and only learnt of it through the press and summons by the Ethics and Anti-Corruption Commission, which is investigating alleged corruption in the matter.
Claiming compensation
"It is interesting how you have handled this matter. The school had no idea someone was claiming compensation for the parcel. You also cannot tell us where you conducted public inquiry for this land," said Ms Nyamai.
"So without consulting the school, you valued the land and placed its price at Sh3.26 billion?"
Swazuri said it was the responsibility of the Ministry of Education, not NLC, to involve the schools.
Kilifi North MP Owen Baya said NLC failed to carry out due diligence and should be held responsible for fraudulent acquisition of the land.