Kenya's fintech fueling regional growth, says report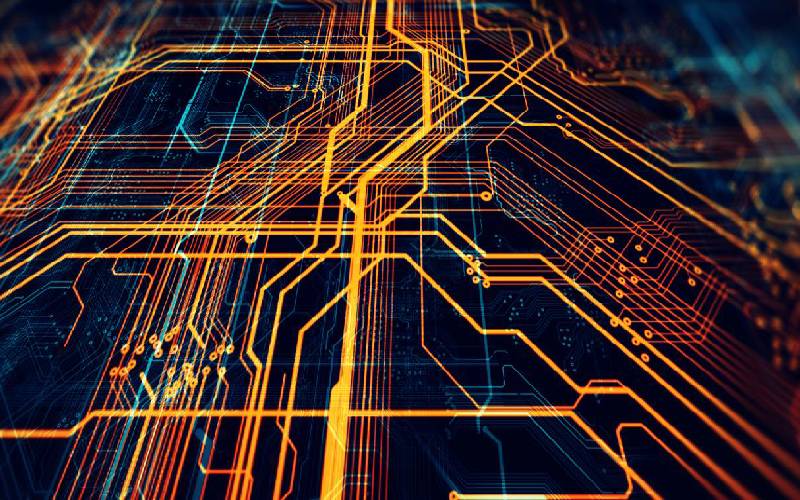 Kenya is rapidly emerging as a technological and innovation hub in sub-Saharan Africa, whose sustained economic growth hinges on the expansion of financial technology (Fintech).
This comes at a time when most African countries have registered a positive economic outlook, largely due to the positive performance of traditional sectors.
East Africa's growth has been reinforced by the development of Kenya's fintech - providing it with the opportunity to leapfrog other traditional drivers such as agriculture which has recently been affected by the delayed onset of the long rains season in Kenya. This is according to the Institute of Chartered Accountants in England and Wales (ICAEW) latest report, Economic Insight: Africa Q1 2019.
The accountancy body provides GDP growth forecasts for various regions including East Africa which is set to grow by 6.3 per cent, West and Central Africa at 4.4 per cent, Franc Zone at 4.9 per cent, and Southern Africa at 1.5 per cent.
The report, commissioned by ICAEW and produced by partner and forecaster Oxford Economics, underscores the potential of fintech in leapfrogging other traditional economic drivers. ICAEW Regional Director for the Middle East, Africa and South Asia Michael Armstrong said that Kenya's economy is ripe for diversification.
"Growth in Kenya is currently driven mostly by traditional sectors, however, its strong Fintech scene provides an opportunity to diversify and increase growth avenues for the economy in general," said Armstrong. "This can foster inclusive development, but it can only happen if it is managed properly."
East Africa has already established itself as the global leader in mobile money transfer services.
Kenya, in particular, has been at the forefront of this growing sector, with the value of mobile money transactions in Kenya now being equivalent to 47 per cent of the GDP.
The report says the development and proliferation of new innovations in mobile technology have allowed Kenya to increase financial penetration beyond what would have traditionally been possible at this stage of the country's development.
Kenya's information technology sector that has been growing at an average of 10 per cent now accounts for five per cent of the GDP. This is reinforced by the presence of global technology firms such as Google, Microsoft, IBM, and Samsung. "Widespread mobile money usage has helped to smooth consumption, reduce poverty and boost economic growth in Kenya," said Armstrong.
Mobile money accounts for neighbours have risen to nearly 1,250 per 1,000 adults in Rwanda and just over 1,000 per 1,000 adults in Uganda.
Other countries seeing a similar proliferation of mobile money accounts include Ivory Coast (1,700 accounts per 1,000 adults) and Ghana (1,350 accounts per 1,000 adults).
Kenya's leadership in mobile money is attributed to the growth of M-Pesa which has institutionalised mobile banking in the country. The value of mobile commerce transactions reached Sh1.5 trillion ($ 14.9 billion) in quarter three of 2018, while person-to-person transfers amounted to Sh718 billion ($7.1 billion) during the quarter.
The number of active mobile money transfer agents and subscriptions stood at 218,495 and 29.7 million by the end of September last year respectively.
This implies that 64 out of 100 inhabitants had access to and used mobile money transfer services during the third quarter (Q3) of 2018.
Some estimates suggest that M-Pesa accounts for over two-thirds of total national payments throughput in terms of volume.
In Eastern Africa, Ethiopia, Rwanda, and Uganda are expected to record real GDP growth of six per cent.