Counties splashed Sh12.3b on travel during lockdown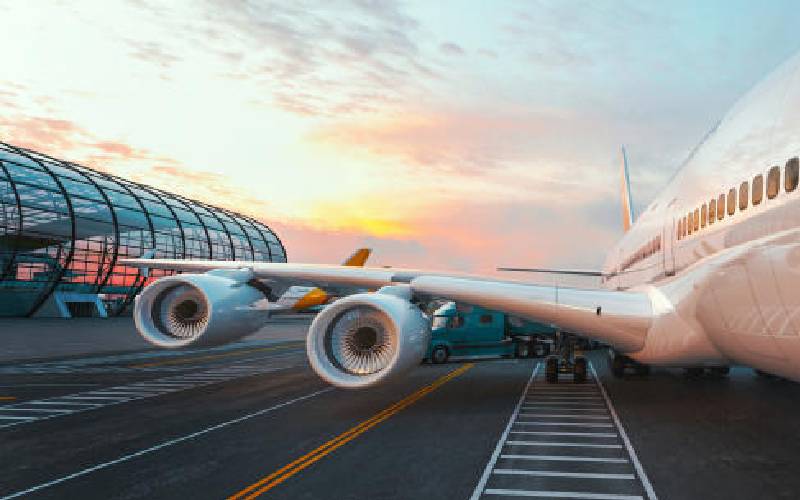 County officials spent Sh12.3 billion in travel expenses while the rest of Kenyans were cooped up in their homes under lockdown and other restrictions due to the Covid-19 pandemic.
This is according to the latest report from the Office of the Controller of Budget (OCoB) that details the billions of shillings splurged on local and foreign travel in the 2020-21 financial year.
While the amount is significantly less than the Sh14.7 billion that MCAs and executives spent in the 2019-20 financial year, the Controller of Budget has flagged the high travel costs during the pandemic as a major waste of public finances and a contributor to counties' unsustainable wage bills.
"In order to contain the spread of Covid-19, the national government developed guidelines that restricted the movement of persons and promoted the use of virtual meetings and working from home for non-critical government services," said Controller of Budget Margaret Nyakang'o in the County Governments Budget Implementation Report.
"This implied that government officers were limited in undertaking activities requiring physical meetings such as workshops and seminars."
Topped list
Nairobi, Bungoma, Machakos, Siaya and Tana River Counties topped the list of wanton spending, splashing Sh625 million, Sh429 million, Sh405 million, Sh452 million and Sh401 million respectively on local travel alone.
"The OCoB recommends that the county treasury for each county government review expenditure on travel and subsistence allowances to ensure it is credible and institute control measures to avoid wasteful spending," Dr Nyakang'o said.
"Further, expenditure on non-core activities, such as travelling, should be rationalised to free funds to implement critical development programmes."
County executives in Mombasa, Nairobi, Nakuru and Laikipia spent Sh103 million, Sh95 million, Sh69 million and Sh46 million, respectively, on international travel at a time when countries globally had closed their borders to stop the spread of Covid-19.
The high travel costs are also curious considering that many events during the pandemic, locally and internationally, were either cancelled or held virtually for the better part of the 2020-21 financial year.
The expenditure, however, is less than the Sh14.1 billion the national government spent on local and foreign travel through its various ministries and departments in the period under review.
The OCoB further noted that many county governments reported expenditure that exceeded the approved exchequer issues and budget ceilings approved by their county assemblies, in a direct violation of the Public Finance Management (County Governments) Act, 2015.
"This indicates weak budgetary control by the county treasuries, possible use of revenue at source and cases of misappropriation of funds," said Nyakang'o.
Bungoma, Isiolo, Kakamega, Kilifi, Kisumu, Makueni, Migori, Mombasa, Nandi, Nyeri, Siaya, Taita Taveta and Vihiga counties were singled out for budget overruns during the financial year.
The report from the OCoB comes amid growing calls for tighter controls in recurrent expenditure at both the national and county governments to cut the State's uptake of expensive debt and free up resources for development projects.
Apart from the OCoB, other public finance watchdogs including the Office of the Auditor General and the Central Bank of Kenya have in recent weeks cautioned that the current expenditure trend is pushing the country towards a precipice.
Break ceiling
Earlier this month, Auditor General Nancy Gathugu told the Senate Committee on Finance and Budget that public debt is close to breaking the approved Sh9 trillion ceiling.
"The outstanding public debt stands at Sh7.6 trillion as at June 30, 2021, which represents 84 per cent of the maximum ceiling of Sh9 trillion approved by parliament," she said.
"The growth in public debt is attributed to disbursements of new loans to the government by various development partners and additional borrowings from the domestic market through Treasury bonds and bills to fund the budget."
The OCoB further said county governments spent Sh176 billion on wages and allowances in the 2020-21 financial year, a three per cent increase from Sh171 billion spent the previous year.
This represented 44 per cent of the Sh404.9 billion the 47 counties received in total exchequer issues and a direct violation of the Public Finance Management (County Governments) Regulations, 2015 Act.
"Analysis of percentage of personnel emoluments to actual expenditure shows that only five county governments were within the allowable limit of 35 per cent, namely Nyandarua, Kwale, Nairobi, Mandera and Tana River," said Nyakang'o.
"The OCoB recommends that county governments should ensure that expenditure on personnel emoluments is contained at sustainable levels and in compliance with Regulation 25 (1) (b) of the Public Finance Management (County Governments) Regulations, 2015."
On average, the 47 counties spent Sh80,929 per month on sitting allowances for MCAs.
Homa Bay, Kisii, Nyamira, Makueni and Migori counties led with MCAs earning Sh160,813, Sh130.766, Sh122,261, Sh117.763 and Sh117,268 per month respectively in sitting allowances.
All counties recorded Sh96 billion in pending bills owed to suppliers of goods and services as at June 30, 2021. This represented a 15 per cent reduction compared to Sh113 recorded in June 2020.
Nairobi County led in the stock of pending bills at Sh54 billion, followed by Mombasa and Kiambu Counties at Sh4.4 billion and Sh3.5 billion respectively.