New excise duty proposals, virus spell doom for keg beer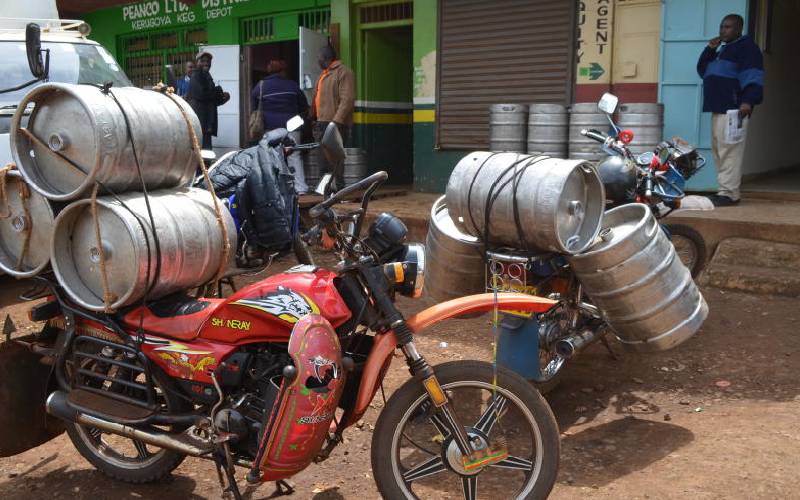 A proposal by the National Treasury to increase duty on keg beer could push up retail prices for the alcoholic drink.
Treasury is seeking to amend regulations that offer huge tax breaks to brewers using sorghum, millet and cassava in making the beer. Keg is largely consumed by low income earners.
The Excise Duty (Remission of Excise Duty) (Amendment) Regulations, 2017, allows the manufacturers of beer that use these agricultural commodities to make an application to the Cabinet secretary Treasury to grant remission of excise duty at 80 per cent.
Treasury CS Ukur Yatani has, however, proposed to review this remission downward to 60 per cent in the draft Excise Duty (Remission of Excise Duty) (Amendment) Regulations, 2020.
This could have the effect of pushing up a 300 millilitre serving of keg beer by Sh10. This would mean the retail prices will go up to about Sh38 per 300ml from the current Sh28.
According to East African Breweries Limited (EABL), this is a steep price increase and might result in a resurgence in consumption of illegal brews.
Additionally, the brewer said the proposed tax measures would make worse an already bad situation, with the keg segment of the alcoholic business having been hit by measures put in place to contain the spread of the coronavirus pandemic.
Kenya Breweries Ltd, the EABL subsidiary, said in submissions to the Treasury: "KBL's Sh14 billion Keg plant in Kisumu remains closed since March 23, 2020 due to closure of bars and the fact that Keg has no take home option. This has led to 100 per cent collapse of the Keg value chain."
The firm said operations at the Kisumu plant might become untenable leading to the closure of the plant.