Ghosts of the past revisit country as eight-man delegation successfully negotiates for Sh200 billion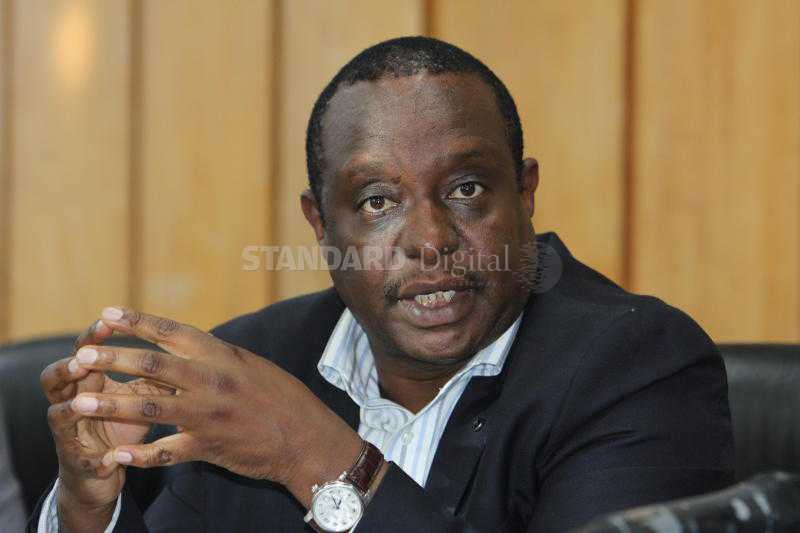 An eight-man delegation will arrive in the country this weekend from yet another successful borrowing spree in London.
They have added a fresh pile of Sh200 billion on Kenya's debt mountain.
The team, led by National Treasury Cabinet Secretary Henry Rotich and Principal Secretary Kamau Thugge, has secured the debt, even before an investigation into the first Eurobond taken in 2014 is complete.
Just like the 2014 Eurobond, the latest loan has also been oversubscribed, this time by seven times as more international investors wet their appetite to be part of the Kenyan action.
The Government was looking for Sh200 billion, but it got offers of up to Sh1.4 trillion. The previous Eurobond was oversubscribed by four times.
"The funds will be applied towards the Government's development initiatives and liability management. We will continue to invest in the infrastructure and capacity to roll out these programmes," a statement from the National Treasury announcing the latest debt reads in part.
As the State readies itself to use this loan, attention is set to shift on the first Eurobond, which was rocked by controversy at home and abroad.
Probing loan
Auditor General Edward Ouko who has been probing the loan says he is yet to ascertain the accuracy of the proceeds of Sh215 billion from the first Eurobond.
"Investigations into the receipts, accounting and use of funds related to the Sovereign/Eurobond are still ongoing and the accuracy of the net proceeds of Sh215, 469,626,035.75 is yet to be ascertained," says Mr Ouko in his latest report.
Ouko narrowed down to the Water and Irrigation ministry, which was said to have received Sh11.2 billion. He said officials failed to show any documentation of receipt and expenditure.
"The management has not provided any list of project(s) that were funded by the Eurobond proceeds.
"In the circumstance, it has not been possible to confirm how the Eurobond funds were utilised," states the report.
But Ouko appears to have called off his investigators, who had flown all the way to London and New York, after he received a dressing-down from President Uhuru Kenyatta at a public event at State House.
This was after Ouko said he would dispatch auditors to visit JP Morgan, Federal Reserve Bank, City Transaction Services New York, JP Securities, Barclays Bank, ICB Standard Bank and Qatar National Bank to scrutinise transactions data.
Controversy over the 2014 Eurobond started when the National Treasury could not provide a list of projects the money was used for, handing the opposition an ammunition to fight the government's continued borrowing.
Ouko raised a storm when his first report on the loan indicated Sh199 billion was received on June 24, 2014 and deposited into an offshore account.