Red flag: How top trader made millions from suspect Kobil share deal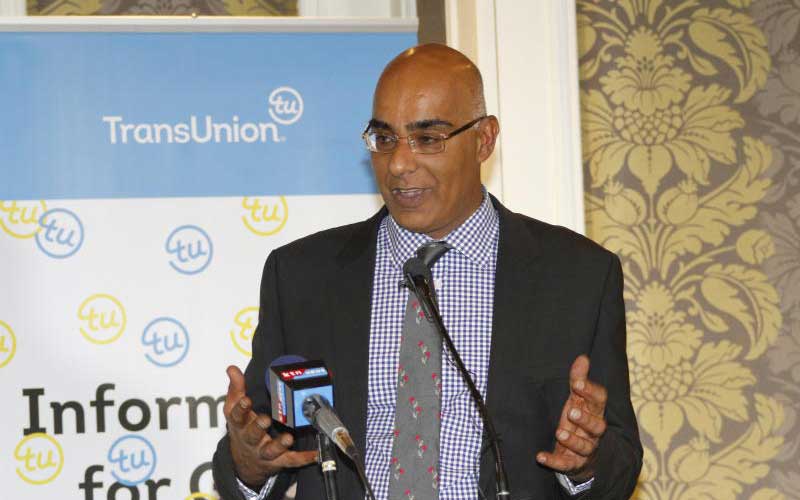 Details of how a popular stock market trader made millions on what is suspected to be insider information of a takeover plan of oil marketer KenolKobil by French firm Rubis Energie, have emerged.
According to papers filed by the Capital Markets Authority (CMA) at the Nairobi Commercial Magistrates court, Aly-Khan Satchu, a stockbroking agent of Kestrel Capital and the chief executive of data vendor Rich Management, needed just 20 minutes to seal the deal on October 18 last year.
Preliminary data extracted from Mr Satchu's phone reveals how he recommended to one of Kestrel's clients an impending takeover announcement of a company he did not reveal at the time.
In his own words, one of the unnamed buyers pledged to put in $50,000 (Sh5 million) to buy shares without even knowing the company he was about to invest his money in after Mr Satchu recommended the trade.
"I have actionable intelligence on a share at Nairobi Securities Exchange, please advise if this is something you want to look at, it's a buyout, I can operate an account for you at Krestel, in out for a 50/50 split of profits, quick in early next week and out on announcement," said Mr Satchu in WhatsApp transcripts at 6.33am on the day.
Satchu's discreet client was quick to go for the deal minutes later at 6.50am, only raising concern about the possible profit. "Ticket is up to you, expecting a 50 per cent pop-up we split, I manage execution at Kestrel, we need to focus and execute this week. You cannot talk about this to anyone," said Mr Satchu in the WhatsApp message.
He was first summoned for questioning by the regulator in October last year after it emerged that he made recommendations to Kestrel unsolicited clients who went on to purchase large quantities of KenolKobil shares ahead of the takeover announcement.
While the identity of the buyer is redacted, CMA flagged suspect deals from the Sh6.5 billion Kestrel Capital traded on the oil marketer, with some of Mr Stachu's executed trades to customers being identified as those of Messrs Abdul Hameed Sheikh, Farzeen Zaherali Jamal, Nureen Moledina, Adrian Simon Tiwari and Radia Kantilal.
Take a quick survey and help us improve our website!
Take a survey
According to court papers, insiders tipped traders who then used the information to cut deals.
Those in the know about the Rubis takeover were KenolKobil Chief Executive David Ohana and his Kestrel Capital counterpart Andre DeSimone.
An affidavit sworn by Head of CMA enforcement Colin Maweu says Messrs Ohana and DeSimone were insiders and were in possession of information that the shares would be bought at Sh23 by Rubis and also knew the date of the offer.
"There was communication between some of the insiders and the second respondent (Mr Satchu) during the material time before the insider information was made public," said Mr Maweu.
He also pointed out that the majority of the accounts frozen due to irregular trading were traded by Mr Satchu through Krestel Capital where DeSimone, an insider, is an executive director.
The ownership of KenolKobil and Kestrel are interlinked through the family of former powerful Cabinet minister the late Nicholas Biwott.