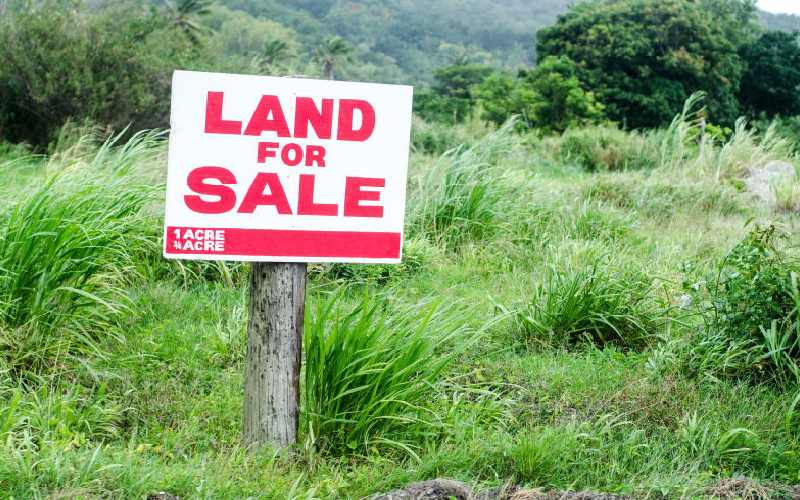 The land from Ruai to Mua Hills is flat and mostly unoccupied. Several signboards indicate it is on sale.
The first question one would ask is, who owns this land? Who is selling land 57 years after uhuru (independence)? What happens when this last frontier goes?
It seems some Kenyans and some non-Kenyans thought far into the future. They started land banks from which they have been withdrawing as the market demands.
This dry and empty land was formerly owned by some mzungus before uhuru.
Some cooperative societies and individuals bought it. They bid their time. That is why empty land is common; it is gaining value just like money earning interest in banks.
Can someone explain to me why Mua Hills was never annexed like the White Highlands, yet they are so near Nairobi and coffee grows there? I never saw any old colonial house around there.
Read More
Economics shows that land is cheaper the farther you get away from the city centre. There are fewer amenities and the only way to attract buyers is to lower the price.
The open plains from Kamulu to Mua Hills is one of the many land banks in Kenya that are now being withdrawn.
The banks are either dry or wet. The other dry land banks are on the way to Namanga, Magadi, Thika Road all the way to Kithimani. A rarely noted dry land bank is in Ndeiya on the way to Mai Mahiu.
The dry land bank along Thika road near Nairobi was long withdrawn to make way for Githurai 45/44 and Kahawa Sukari and Wendani estates.
Population pressure is making the dry land banks more valuable like Simi Valley or Las Vegas in the US. The value of these banks will go up as amenities like roads, water, hospitals and schools come up.
The value can also go up with enhanced security. The "dry land banks" have another attraction rarely considered; they are warm and good for the elderly.
Most pensioners will not buy a retirement home along the Coast. The wide-open plains from Mua Hills, Namanga, to Ndeiya and Thika can be our "coast."
Beyond genuine investors, speculators and a few con men have made a fortune from these land banks. Just listen to some vernacular radio stations.
The scramble for dry land is farther driven by the shortage of "wetland banks."
The latter is almost gone or unaffordable. Such land runs from Ngong through Karen to Lavington, Spring Valley, Runda, Muthaiga and the adjoining coffee estate on Kiambu Road into Tatu City.
This is Nairobi's wealth crescent. To what extent is this wealth driven by foreigners, working in Kenya or in the diaspora?
Soon, these land banks will be overdrawn courtesy of population pressure. With prices now out of reach, investors are crossing over to ancestral land in Ruaka and adjoining areas.
Will the owners of ancestral land sell their land next to Mua Hills and Kangundo/Tala?
Soon, it might be cool to own a plot in Mua Hills without being an indigene. The spillover of capitalists, some without a human face, will change communities irreversibly.
Just visit Ruaka or Kinoo. It will sweep away the old order and draw the rural areas into modern capitalism. How will rural communities react? Who will be the losers and gainers?
Most of the land banks are in private hands and will be released into the market in drips.
Did I see an advert with the government investing in land banks? Improvement in infrastructure will change the fortune of these land banks. Think of the effect of the Standard Gauge Railway (SGR) on the corridor from Ongata Rongai to Naivasha or a dual carriage road from Kikuyu through Wangige to Red Hill Road.
It seems the land banks, both dry and wet, are getting overdrawn. Why else are Ngong Forest and Del Monte such hot potatoes? It is becoming harder to own land, that is why apartments are becoming popular to live in and invest in.
The informal settlements are also benefiting from the shrinking land banks.
Noted the vertical ghettos sprouting amidst the current slums and crowded estates? Visited Githurai or other similar estates lately?
Is overdrawing the land banks making young men and women lose interest in buying land? They start by buying cars, our generation started with land or houses. Are they finding land out of reach? It seems we have become more like developed countries sooner than we thought.
We are getting alternatives to land as a status symbol.
The era of buying your colleagues beer to celebrate land ownership is behind us.
The shift in attitudes towards land is driven by the new reality - shrinkage of easily available land and laws of economics. Next week, welcome to the age of vertical ghettos.
The writer is an associate professor at the University of Nairobi