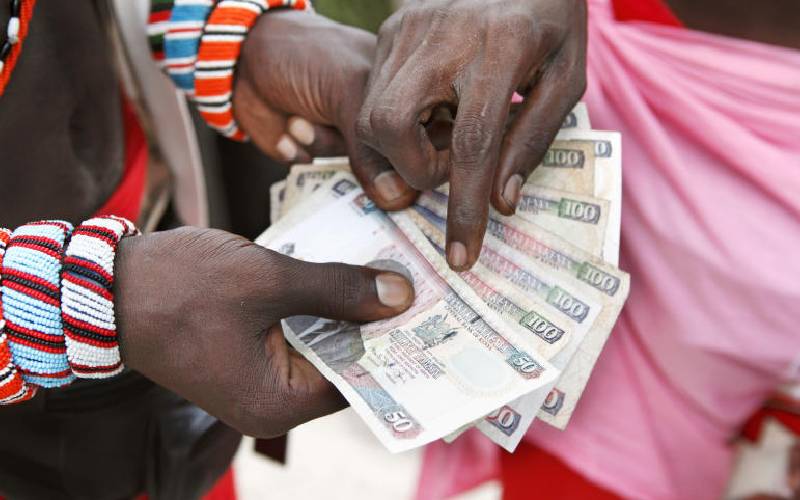 Half of Kenyan households are struggling to put food on the table following the economic effects of Covid-19, a new survey has revealed.
The study by the World Bank Group which was cited by the International Monetary Fund (IMF), has found that incomes for virtually all households have decreased.
Half of the respondents noted that their eating habits have been altered as a result.
"Almost all households surveyed (by the World Bank) in Kenya said that their income has decreased. About half said they are 'cooking less frequently' and have altered their diet." the survey asserted.
Read More
It added that in Uganda, about half of the households said they cannot sustain their lifestyle even for one day in quarantine, which reflects the high number of people working on an hand-to-mouth basis in the informal sector.
After Kenya recorded its first case of Covid-19 in March, President Uhuru Kenyatta put in place a myriad of containment measures aimed at containing the spread of the disease.
These included a dusk-to-dawn curfew and cessation of movement into and out of four counties.
There was also prohibition of all kinds of social and political gatherings, ban on all international passenger flights, and closure of schools, nightclubs, hotels and other entertainment joints among other measures.
The effects of these containment measures has been curtailment of economic activities, with millions losing their jobs and children going for long without learning.
As a result, forecasters have painted a picture of a gloomy economy in 2020 with some such as IMF and World Bank predicting a recession and negative growth of Gross Domestic Product (GDP).
IMF, in its latest sub-Saharan Regional Outlook, projected that the Kenyan economy would shrink by 0.3 per cent, the worst economic performance in 20 years.
The findings by the World Bank complement others, including a household one done on the economic effects of Covid-19 by the Kenya National Bureau of Statistics (KNBS). It showed that by April, several households struggled to pay their rents citing reducing income.
The results showed that at least 21.5 per cent of the households surveyed in Kenya, who usually pay rent on the dates agreed with landlords, were unable to pay rent for April 2020, with most blaming reduced income.
Moreover, the pandemic hit more female than male workers, exposing gender inequality. While only 34.1 per cent of working-age males were out of work, more than half of the females, 51 per cent, were unemployed by the time of the survey, which was done between May 2 and 9.
"About two thirds (65.3 per cent) males were in the labour force, while slightly more than half (51.2 per cent) of the females were found to be outside the labour force in the reference period," said Treasury Cabinet Secretary Ukur Yatani.
He further noted that almost half of the respondents who were absent from work blamed their predicament on the lockdown.
This comes even as President Kenyatta partially re-opened the economy yesterday, lifting the restriction of movement into and out of Nairobi Metropolitan, Mombasa and Mandera counties.
"By re-opening Nairobi, Mombasa and Mandera, we are more at risk than we were when the restrictions were in place," Kenyatta said warning that should the infection cases surge, the country would revert to a lockdown.
However, Kenyatta extended the 9pm to 4am curfew for another 30 days. He attributed his decision against fully re-opening the economy to expert opinion on the virus risks.
According to the World Bank, in sub-Saharan Africa, the pandemic could push about 26 million people into extreme poverty in 2020, and up to 39 million in case downside risks to growth materialise.