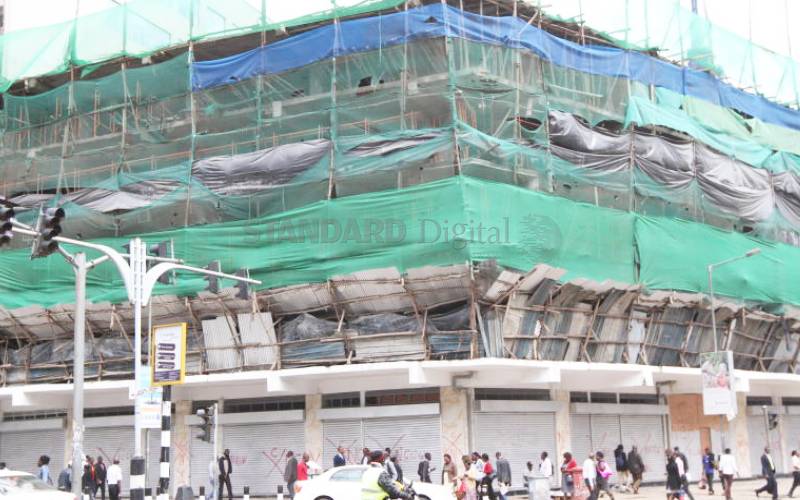 Architects in Nairobi County are counting losses after the collapse of housing approvals by the City authorities.
The county, according to industry players, has not approved a single development plan in the last six months to suppress new development.
Homes and Building Upgrades
The Architectural Association of Kenya (AAK) says approvals have stagnated, in the process denying the county government hundreds of millions of shillings in revenue from developers.
Read More
"We wish to reiterate that this situation is placing an enormous burden on the professionals and property developers in the sector. It has also rendered hundreds of construction jobs inaccessible, with so many permit applications still pending," said AAK President Mugure Njendu.
The county's technical committee that approves building plans has had no meeting since June, resulting in hundreds of plans stuck at City Hall owing to reasons including suspension of senior county officials on allegations of incompetence. The committee has previously met every two weeks.
AAK said delays in approving building plans have dented earnings for the county. Nairobi earned Sh1.12 billion in 2018 from the approvals but this might substantially come down this year, with the county's revenue as at June way below half of what it earned in 2018.
The county had so far earned Sh307 million in the half year.
"As you are aware, construction permitting is a key revenue source for the county but has been declining in the recent past. For instance, there has been a noted decrease in approvals in the second quarter compared to the first quarter," said Ms Njendu.
"In the first quarter of 2019, approvals worth Sh32 billion were processed while in the second quarter this dropped to Sh27 billion. Overall, the county collected Sh1.12 billion from approval fees in the year 2018 but has only been able to collect Sh307.4 million by June 2019."