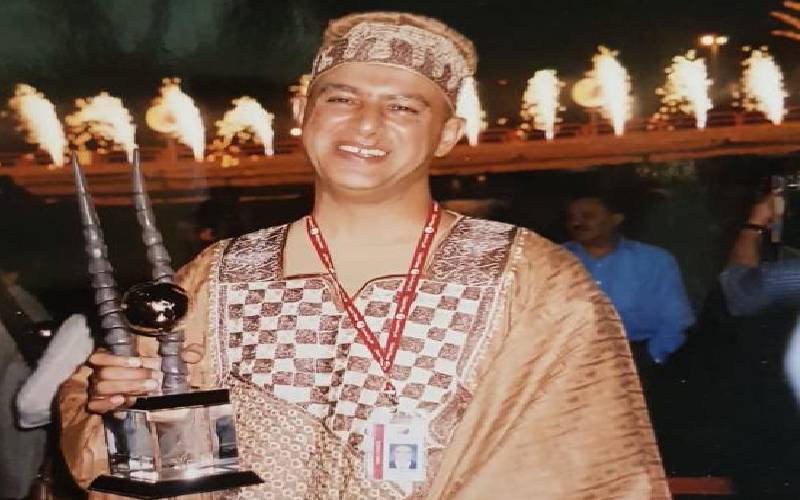 A Global Tea and Coffee selling firm has challenged the government to undertake aggressive international marketing campaigns for Kenya's tea and coffee to help boost the sector. Speaking at a Mombasa hotel, Al Azizah General Trading LLC executive director Jalal Balala said it is high time the government took advantage of the quality of local tan and coffee to compete at the global arena with major producers such as Sri Lanka and India. Balala said that there was very little in terms of aggressive marketing campaigns abroad despite Kenyan tea and coffee being of higher quality compared to its global competitors. ''We need as a matter of urgency to go big and extremely big to market our high-quality teas and coffees. For example Tea and Coffee Boards of Sri Lanka, India and China have overseas marketing offices that ensure that they are up to date with latest innovations and marketing trends to bolster trade,'' said Balala.
SEE ALSO: There are gains, dilemma in coffee reforms and more can be done
He said that more needs to be done to ensure that the right support infrastructure for tea and coffee is put in place. ''There are still teething problems like poor roads leading to and out of tea and coffee producing areas to markets, high levies and taxes being charged on the commodity by respective county governments and delays occasioned by clearing modalities at the Port of Mombasa before cargo is shipped out,'' he said. He said that Kenyan farmers will be better remunerated from their efforts to sell the commodities if they are allowed direct sales other than having to pass through middlemen. He cited Dubai, which does not produce any tea but has established the Dubai Tea Trading Centre (DTTC), which has become an important intermediary between production and consumption. The facility combines warehousing, blending and packaging to provide the most complete and convenient solution for traders looking to maintain a stock capable of meeting the requirements of importers in the Middle East and the international market.
SEE ALSO: Coffee farmers to get Sh94m for deliveries
Better quality
Balala, a Kenyan based in Dubai and who has been involved in selling Kenyan tea and coffee for over three decades said that compared to teas and coffees sold by largest producers - Sri Lanka and India, the quality of locally grown teas and coffees remains high. ''Our soils are just over 100 years old holding growing of these two cash crops and remain unpolluted unlike those from Sri Lanka and India whose soils are saturated and have hold tea and coffee growing for close to 500 years,'' Balala said. "Kenya's tea is the best in the world because of the climatic conditions where it grows and the virgin soils. It is superior in quality compared to other teas of the world and that is why the raw tea exported from Kenya is used to blend other teas to produce some of the popular blends available in grocery stores across the Arab world, US, Europe, Asia and other markets," he said. Al Azizah General Trading LLC imports, blends and packages Kenyan tea and coffee before he sells them to the United Arab Emirates (UAE) market and the rest to the international market.