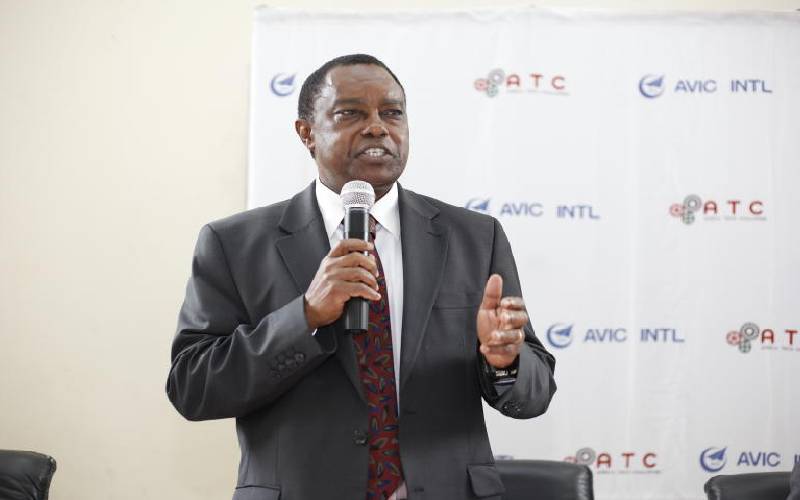 Business News
PS says KRA lacks capacity to collect accumulated arrears, while at the same time it is struggling to hit revenue targets.
The National Treasury has admitted that it is not in a position to collect tax arrears. Appearing in Parliament yesterday, Treasury Principal Secretary Julius Muia said Kenya Revenue Authority (KRA) does not have the capacity to collect the arrears and meet revenue collection targets at the same time. The principal secretary acknowledged that the amount was increasing annually. Mr Muia, who was answering audit queries from MPs, said in the 2016-17 financial year the arrears had accumulated to Sh192 billion.
SEE ALSO: KRA Gives Sh10 billion VAT refunds
Muia blamed the increase on a combination of factors, including accrued interest on the arrears. He explained that 58 per cent of the arrears was in form of penalties as a result of failure to remit taxes.
Worrying trend
He said the penalties accrue on a monthly basis. "It is something that worries us. Part of the arrears are penalties on unpaid taxes," said Muia who was facing the Public Accounts Committee (PAC).
SEE ALSO: KRA kicks off Sh10 billion VAT refunds to businesses
"KRA has requested us for additional funding since they don't have the capacity to chase the arrears and meet tax targets." Muia said KRA will have to subject its tax figures to another round of scrutiny, given that in the 2016-17 financial year, the tax agency was digitising its records and some figures could have failed to be captured. The arrears are related to domestic taxes including Pay As You Earn (PAYE), corporate taxes, Value Added Tax (VAT) and excise duty. KRA Deputy Commissioner Edward Mbugua who accompanied Muia to Parliament, said the taxman plans to hire bailiffs who will help in collecting the arrears. He also said KRA plans to give interest waivers as incentive for individuals and firms to pay.
SEE ALSO: KRA to clear transit cargo in Naivasha
KRA has in the past led a crackdown on tax defaulters, targeting wealth Kenyans who are alleged to have been evading taxes. Treasury was also put on the spot over pending bills that stood at over Sh80 million as of 2016-17. Of this amount, at least Sh12 million was rolled over from the previous 2015-2016 financial year. Supporting documents Muia said Treasury was still looking for supporting documents so that it could pay some of the suppliers.
SEE ALSO: Why KRA collected more tax in April despite coronavirus
"We have written to all the suppliers and haven't received a reply. We can only pay what is properly supported by documentary evidence. If we get the evidence we will pay," said Muia. He was also hard-pressed to answer queries on loans advanced to parastatals over the years.