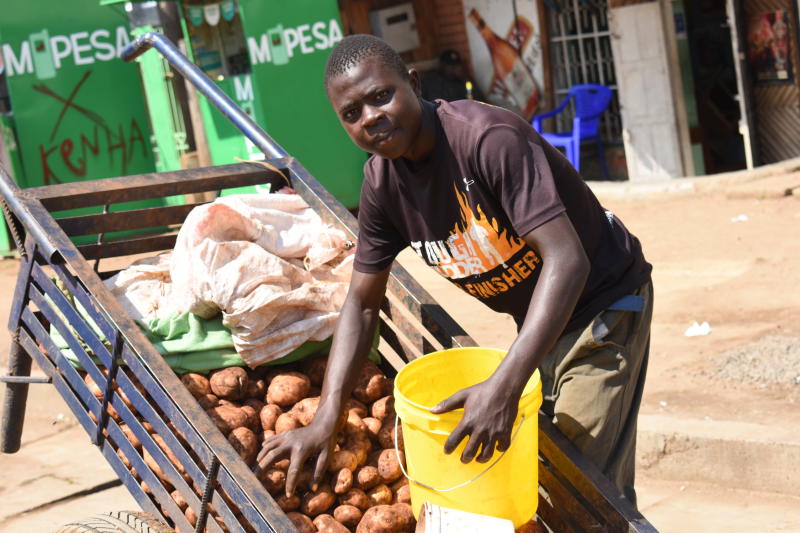 Hustle
Building my financial future on the foundation of potatoes
After my primary school, I started looking for jobs that can help me be self-dependent. I left my home in Luanda-Vihiga for Kisumu and first ventured into selling water to households. I didn't need much capital to start the water business since I was introduced to it by an individual who would lease me his cart together with Jericans for Sh100. One cart of 12 Jericans cost me Sh25 and after selling I would get Sh120 per cart.
SEE ALSO: Technology Era: How to prepare for future jobs
On a daily basis I would sell 120 Jericans making my daily income Sh850 after deducting my expenses. I sold water for four months and left the business to sell potatoes because water networks expanded, with most homes getting piped water. Just like my initial hustle, I knew I would reach out to customers; I never wanted to be in a stall. So I bought a 50kg sack of potatoes for a startup and hired a cart which I use to supply in estates with Kisumu. One sack of 50kg cost Sh1,300 and after sales I would make a profit of Sh500 on each sack.