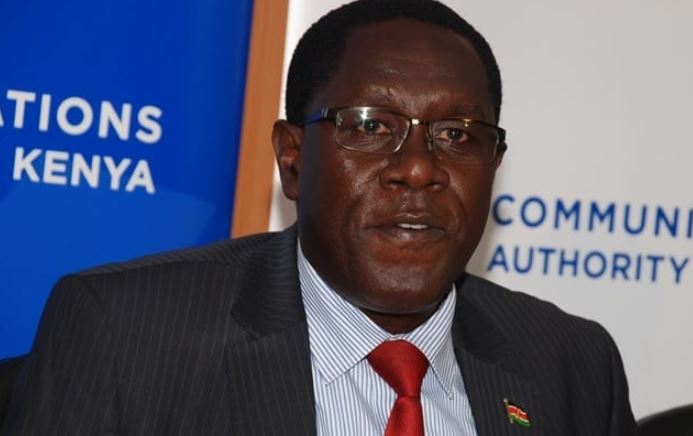 Last week, outgoing Communication Authority of Kenya (CA) Director-General Francis Wangusi claimed that telecommunication operators in Kenya were shying away from investing in infrastructure, and instead channelling resources to applications services. According to Wangusi, service providers have slowed down on network infrastructure investment due to limited competition, which threatens the sector with stagnation. "Today, the market is getting more saturated and there is less interest in investing in infrastructure rollout," said Wangusi. "Most of the players now are shying away from infrastructure rollout and want to do content or application services and this puts the future of the sector at risk." A look at the infrastructure spending of mobile network operators in Kenya, however, paints a mixed picture of Wangusi's claim. In 2018 for example, Safaricom's capex investment (funding for infrastructure) stood at Sh36.3 billion up from Sh35.3 billion spent over a similar period in 2017.
SEE ALSO: Telkom and Loon to deploy 4G internet technology to customers
According to Safaricom's 2018 annual report, most of the investments have gone towards network upgrades and expansion of the firm's fibre network. Safaricom's dedicated fibre network has grown by almost 20 per cent year-on-year for the past half-decade and surpassed 5,000 kilometres this yea. The firm has more than doubled fixed data subscribers from 48,267 in 2017 to 109,925 as at the end of 2018. CA statistics indicate that Safaricom is poised to take the market lead in the fixed data market by the end of this year, surpassing Wananchi Online that has held the lead for close to two decades. Telkom Kenya has similarly invested Sh5 billion over the past two years on the upgrade of its network. This investment saw the company's 4G network expand 19 new towns as well as 500 new base stations installed. However, the infrastructure rollout has so far been characterised by investment on 4G networks, meaning mobile data will remain Kenyans' main point of accessing an Internet connection going forward.
SEE ALSO: Survey points to a stiff competition in Kenya's mobile industry
This is a different Internet market structure than telecoms markets in Europe and North America where fixed broadband infrastructure penetration among households stands at 83 and 87 per cent respectively compared to 7.4 per cent in Africa. This indicates that while telcos in Kenya are putting in investment towards strengthening their mobile networks, more work needs to be done in advancing fibre investment, particularly to the last mile.