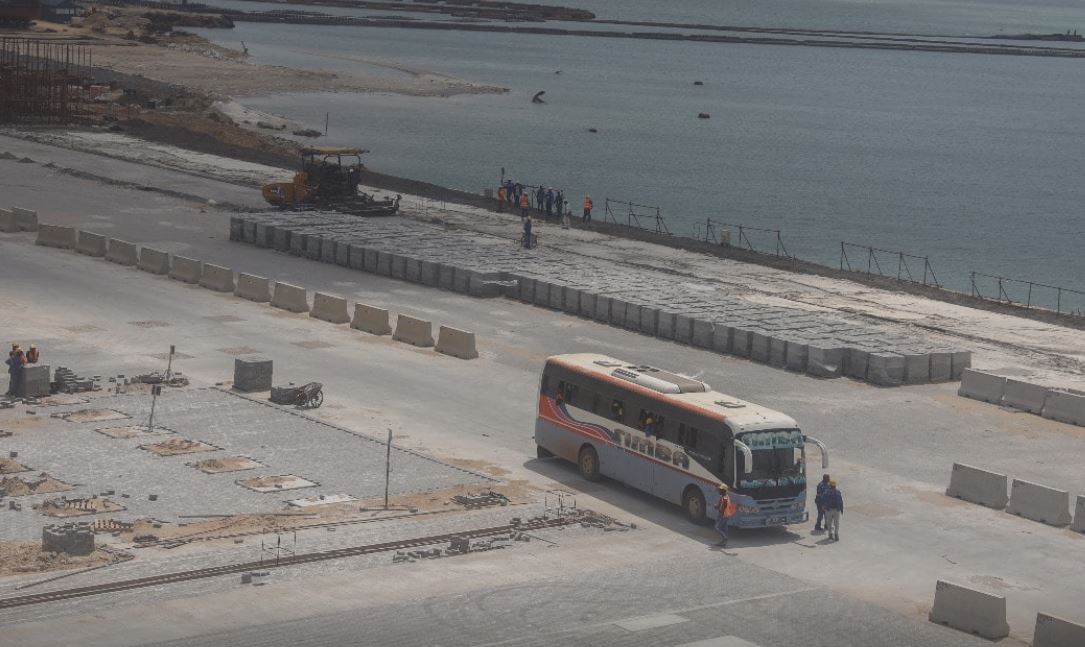 LAMU, KENYA:
President Uhuru Kenyatta has announced that the first berth of the new Lamu Port will be opened in October. The President who expressed satisfaction with the progress of the ongoing construction works at the seaport said the mega project would create the much-needed jobs for Kenyan youth. "Since I was here last year, it is true you have worked hard. Very soon, next month, we will be here to open the first berth which I am told you will have completed," he announced. "We will launch by seeing a ship dock here to offload cargo. Offloading of cargo will be the beginning of jobs not just for you alone but also for the youth of Lamu and the entire Kenya," he told hundreds of workers who gathered to welcome him.
SEE ALSO: Mr President, where are the nine stadiums, 500, 000 houses?
The President further announced that plans are underway to start the construction of a crude oil pipeline from the Turkana oilfields to the new port. "Very soon we will start the construction of a pipeline to get oil from Turkana and bring it to this port," he said. He asked the workers to remain vigilant and to continue working closely with security agencies in averting terrorist threats. The Kenya Ports Authority (KPA) last month said it will be offering heavy discounts for importers using the new port in a bid to attract vessels to Lamu. The commissioning on October 20 will coincide with Mashujaa Day. The Lapsset Corridor Development Authority (LCDA) on August 5 said the first berth was complete, setting the stage for its launch. Two other berths will be completed by end of next year, with the target being to have 32 operational berths over the next five years.
SEE ALSO: Uhuru: CS Mohamed deserves to be the next WTO Director-General
KPA said it would allow importers to store imports for up to one month free after it starts operations at the new port. Construction of the first three berths began in December 2016. They were expected to be ready for commissioning in March last year but this has dragged for more than a year for the first one while it will be more than two years late for the other two. "Berth two and three will be completed by December 2020. Lamu Port will be the largest deep sea port, with the highest transshipment capability in the East Coast of Africa," said the Lapsset authority.