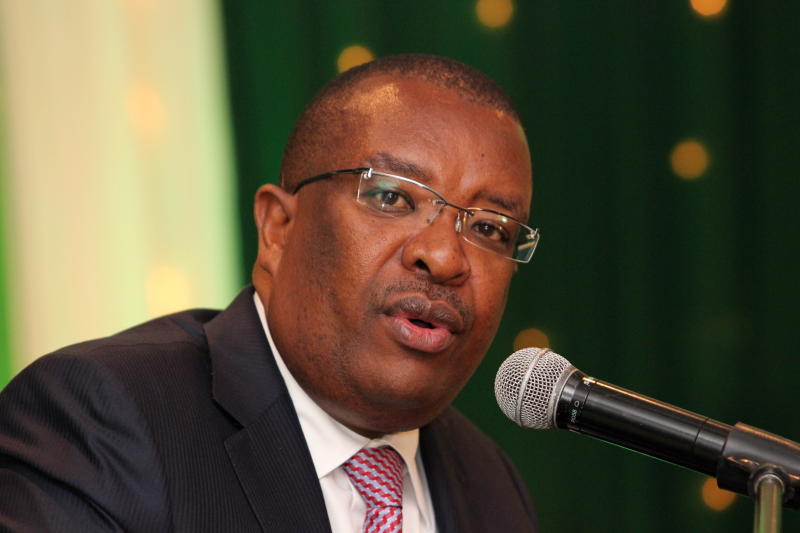 Co-operative Bank of Kenya's net profit rose to Sh7.5 billion in the first half of this year. The growth in earnings came on the back of increased earnings from fees, commissions and interest from government securities. This was a 5.6 per cent growth in profit-after-tax compared to Sh7.1 billion the lender registered in the same period last year. With the interest cap law remaining an obstacle to the continued extension of loans to the private sector, Co-operative Bank leveraged commissions and fees, with the lender's non-interest income increasing by 25 per cent to Sh8.8 billion during the period under review.
SEE ALSO: Co-operative Bank acquires Jamii Bora Bank LTD
This was up from Sh7 billion earned in a corresponding period last year. Interest on government securities - another revenue stream that has become popular with commercial banks in the interest cap regime - increased by 22 per cent from Sh4.5 billion to Sh5.5 billion. "The group has continued with a strategy for continued deepening and dominance in our domain market segment while reviewing opportunities to grow alternative revenues from other services like Bancassurance and leasing business being done through Co-op Bank Fleet Africa Leasing Ltd, a strategic joint venture with Super Group of South Africa," said Managing Director Gideon Muriuki in a statement. Data from the Central Bank of Kenya shows that as of June this year, commercial banks were holding Government papers - Treasury Bills and Treasury Bonds - worth Sh1.4 trillion, an increase of 11.7 per cent from Sh1.3 trillion that lenders had extended to the State by June last year. A good chunk of the Co-operative Bank's non-funded income resulted from its focus on digital banking, with the all-telco Mco-op Cash mobile wallet attracting 4.6 million customers and loans worth over Sh14.4 billion disbursed on the platform as at the close of first the first half of the year.