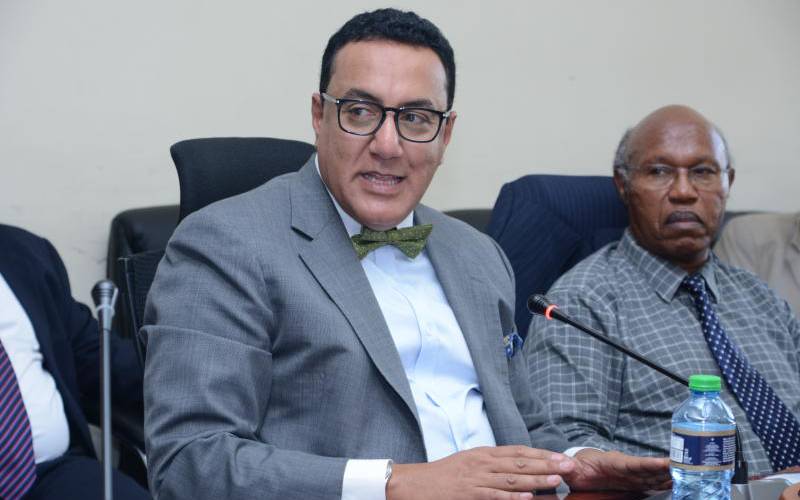 Tourism and Wildlife Cabinet Secretary Najib Balala has said Kenya needs a new international airport and conferencing facilities for the country to compete effectively in the global tourism industry. According to him, the glorious days of the main airport as well as the key conference facilities in Nairobi are behind us while Kenya's competitors are upgrading such infrastructure by building modern facilities. Speaking during the unveiling of a partnership between Kenya's Express Travel Group and US-based Travel Leaders Network, Balala said revamping the two key pieces of infrastructure will make the destination favourable to global travellers who have vast choices in the two areas. "We cannot keep on panel-beating the old airport that was built in the 1970s. We need a facility that will be able to handle increased inbound numbers seeing that we just crossed the two million mark in arrivals last year," he said.
SEE ALSO: Ties that bind Nyandarua and Australia
He noted that the cost of travel to Kenya remains high since there are no low-cost carriers flying into Kenya. The fact that Kenya is seven hours away from the key European source market adds to the higher travel prices. "Some countries such as Turkey are just about two hours away from the same markets and that is why they can attract close to 42 million visitors annually. A normal flight to Kenya is about seven hours and another three hours before one gets to the hotel. We must compete globally by upgrading travel," he said. In 2018, travel and tourism grew by 5.6 per cent to contribute Sh790 billion and 1.1 million jobs to the Kenyan economy. The rate of growth is faster than the global average of 3.9 per cent and that of Sub-Saharan Africa that averages 3.3 per cent. "This makes Kenya the third largest tourism economy in Sub-Saharan Africa after South Africa and Nigeria, both of which grew substantially less than Kenya in 2018.
SEE ALSO: Kipchoge tour lights up Mara as sector loses Sh80 billion
The number of inbound travellers to Kenya is expected to pass the three million mark by the next four years. Balala said the new venture between the two companies is aligned with Tourism Agenda 2018-2022 especially in boosting air travel infrastructure, increasing the competitive position of Kenya in the sales system and providing improved access for international tourists. "Such partnerships with the renowned global travel company will rev up travel numbers to the country since the venture opens up Kenya to the rest of the world," he said. Travel Leaders Network, established in 1955, is North America's largest travel agency with more than 42,000 travel advisors while Express Travel Group remains locally owned. "While we're joining forces with Travel Leaders, our customers will continue to receive the highest level of personal attention. We'll continue to lead the way in travel by offering innovative travel options for both business and leisure travellers backed by leading technology and industry expertise," said Alastair Addison, CEO of Express Travel Group.
SEE ALSO: Balala revokes blogger's appointment after social media protests