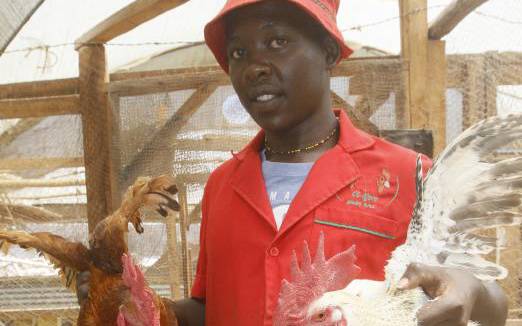 Poultry farmers and traders in Kenya will face stiff competition after the Government lifted the ban on poultry products from Uganda. Livestock Principal Secretary Harry Kimutai announced that the two-year ban had been lifted, adding that Kenya was also going to export beef products to Uganda. The lifting of the ban comes months after the March 2019 visit by Ugandan President Yoweri Museveni where he held talks with his Kenyan counterpart Uhuru Kenyatta and promised better trade deals. Kenya banned the importation in January 2017 due to bird flu.
SEE ALSO: Limping KQ hopes to survive pandemic with more sackings
In August, the same year, the ban was partially lifted but importers were restricted to only three companies. Traders and farmers in Kenya have expressed fear that the importation will open floodgates, leading to oversupply and consequently lower profits in the local market. Yesterday, Consumer Federation of Kenya (Cofek) Secretary-General Stephen Mutoro said the move had its gains and losses. He welcomed the lifting of the ban, saying local consumers will enjoy lower costs of poultry products but was quick to note that it was likely to kill the economic viability of the local farmers. Mr Mutoro cautioned that if proper regulations on importation were not instituted, the importation would spiral out of control and Kenyans would be exposed to diseases.
SEE ALSO: Western leaders meet
"Supply will be more than demand and quality of products may not meet the standards," said Mutoro when he spoke to The Standard yesterday. He added: "The lifting of the ban has socio-economic impact in growing bilateral relations with Uganda, which is one of the leading trading partners with Kenya. But we need assurance that standards will be put in place to protect consumers." Kenya National Chamber of Commerce and Industry President Richard Ngatia said they would have to look at what occasioned the lifting of the ban, adding that they hoped that the move will not affect Small and Medium Entreprises (SMEs). "Our interest is to ensure that SMEs in Kenya benefit from the Uganda and Tanzania markets. We will look at the reasons advanced for lifting the ban and if the same will have adverse effects on small traders," said Mr Ngatia. The lifting of the ban is likely to have a toll on the current prices of eggs in the market. A survey of the retail price of an egg is between Sh11 and Sh12. About three months ago when it was reported that some traders were sneaking eggs from Uganda, an egg was retailing at between Sh9 and Sh10.