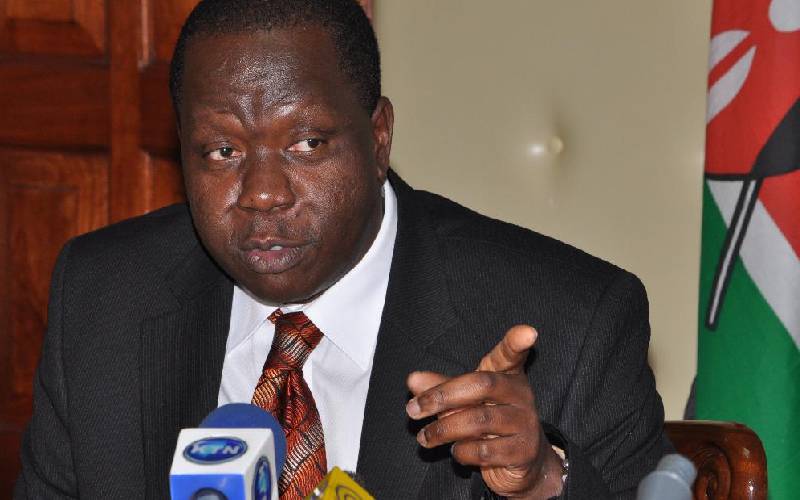 Business News
There are about 600 driving schools in the country.
The National Transport and Safety Authority (NTSA) has ordered all driving schools to revalidate their licences within 14 days. The authority issued the order in a notice in newspapers, saying the move was aimed at assessing compliance with the traffic driving school rules. "The exercise is further intended to weed out driving schools operating without meeting the set requirements," the notice indicated. Those operating the schools were advised to use NTSA website and fill a revalidation form, which must be submitted to any NTSA office in the country within 14 days, starting April 30.
SEE ALSO: Pandemic reduces number of road accidents
It said all driving school branches were separate entities and must, therefore, complete the form in their individual capacities. "Driving schools will be held responsible for any misinformation provided. Failure to submit the duly-completed form within the stipulated time frame will lead to action being taken without further reference to the driving schools," said the notice. The move to make the schools legal again was in the offing for months. Last week, interior Cabinet Secretary Fred Matiang'i met the NTSA board before he announced that the schools had up to July 1 to revalidate their licences. "If by then they don't have the new generation licence, which means they have been revalidated, they will consider themselves closed," Dr Matiang'i said. There are about 600 driving schools in the country.
SEE ALSO: NTSA warns against 'wide-load' sign display on vehicles
Matiang'i said NTSA would inspect the schools, check their level of compliance, and ensure their environments were conducive.