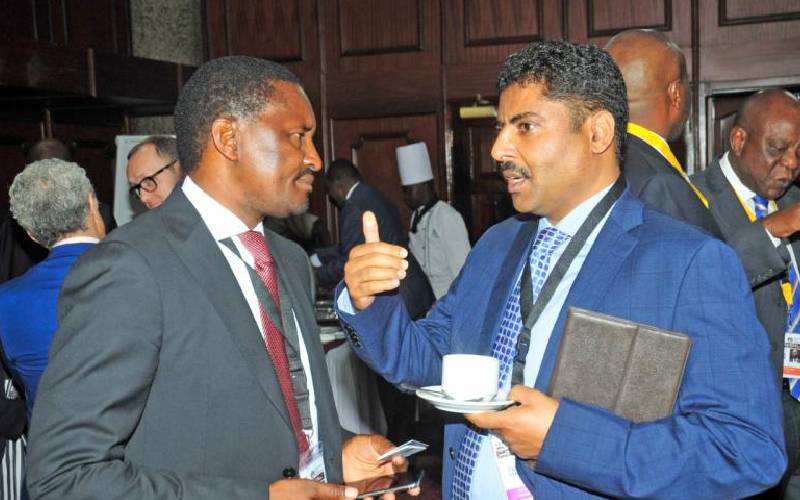 The fortunes of coffee farmers could change after the Government announced a new kitty to support their activities.
The Sh3 billion revolving fund is set to be operational July this year.
It is part of a package of goodies that President Uhuru Kenyatta outlined for farmers last week, which comes at a time the sector has been on the verge of collapse due to poor management across the value chain.
The crop once used to top the country's export charts.
Read More
Speaking at the opening of a one-week forum in Nairobi bringing together coffee farmers and experts around the globe, President Kenyatta reiterated his commitment to reviving the sector through a raft of far-reaching measures.
"These reforms are farmer-centric and have been designed to boost production, reduce the cost of processing, transaction costs, among others," noted the President, adding Kenya's coffee's future cannot be bright if key participants in the industry do not receive their dues.
Previous interventions
"Coffee provides livelihoods to millions of persons in coffee growing and exporting countries," he noted.
The Head of State noted that the Sh3 billion Cherry advance revolving fund will be in addition to the enhancement of previous interventions including the rehabilitation of factories and provision of inputs, as well as extension services."Consequently, all coffee farmers across the country will be able to access the fund at a modest interest rate of three per cent," he said.
The president said the operationalisation of the commodities exchange will liberalise the coffee sector, ushering in an era of direct marketing by all stakeholders across the country.
"To protect the sweat of the brow of coffee farmers, my administration has embarked on a programme to entrench the principles of good corporate governance within the internal management of cooperatives across the country," he revealed.
He said the intervention is in line with the aspiration that cooperatives are well managed, financially stable, efficient and can deliver on their mission of enhancing benefits accruing to individual members.
Mr Kenyatta said Government through the State Department of Cooperatives is developing a legal framework to entrench annual audits into the daily operations of societies.
This will ensure audited accounts are submitted to the Cabinet Secretary annually.
"The inaugural audits under the forthcoming enhanced regulatory framework will cover the calendar year 2019, and shall be submitted by all co-operatives on or before December 31," he said.