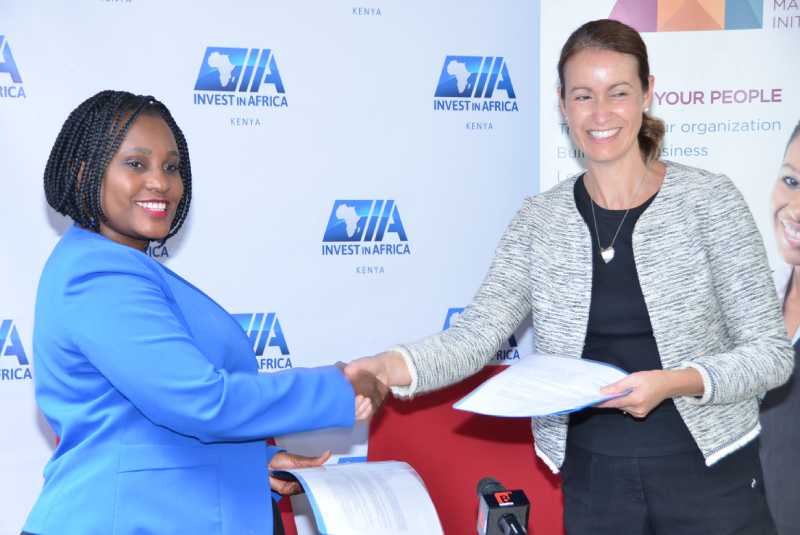 Invest in Africa (IIA-Kenya) in partnership with the African Management Initiative (AMI) has launched an online learning academy to help SMEs on the African Partner Pool (APP) gain expertise to scale and grow their businesses. The one-year program, SMEs will have access to a library of courses which include practical tools and social features. They will also be guided through key steps of developing their businesses, understanding market demand, their customers, cost-effective products; developing, testing and refining their business model and how to get funding for the business. "We believe that the training courses and tools offered by AMI will be integral to SME development in Kenya. This is because from our research, we found out that access to skills and training is as important as access to finance and markets," said Wangechi Muriuki the IIA Country Manager According to AMI CEO and founder, Rebecca Harrison, the aim of the program is to ensure that the continent creates an enabling environment for the SMEs in Africa.
SEE ALSO: In cloud computing, SMEs have the magic wand to disruption of supply chain
"This partnership will see us provide relevant skills training to SMEs on Invest in Africa's platform. This will add onto the over 20,000 people across Africa that we have already reached", she said. To access the platform, SMEs will have to self-register on the site and use a pre-determined code custom made for the IIA SME community. They can then access the Learning Academy.
The courses are designed and offered in partnership with some of the biggest business schools in Africa. These include Strathmore Business School, Lagos Business School and the Gordon Institute of Business Science. The academy has been made easily accessible for entrepreneurs even if they have limited access to the internet. It is focused on simple downloadable tools, a low-­?bandwidth online platform which is easily accessible on mobile phones, in-person sessions and the opportunity to network with other entrepreneurs.