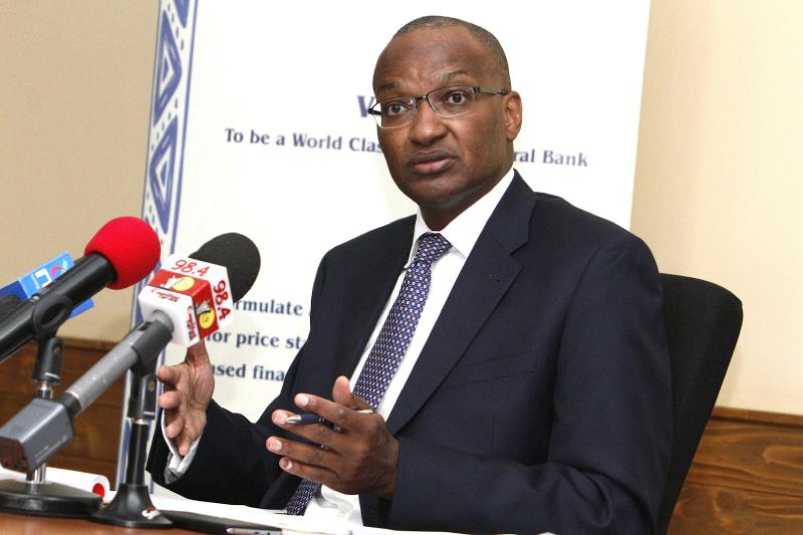 Five banks used by National Youth Service suspects to siphon Sh9 billion from State coffers have been fined Sh392.5 million.
The Central Bank of Kenya (CBK) has also given the banks - Kenya Commercial (KCB), Equity, Standard Chartered (StanChart), Cooperative and Diamond Trust (DTB) - two weeks to seal the loopholes that facilitated one of the country's biggest frauds.
Damning allegations
The regulator ordered the banks to submit an action plan to thwart such lapses.
"Each has expressed their strong commitment to being fully compliant on all aspects of the law, and addressing the identified lapses through time-bound action plans," CBK Governor Patrick Njoroge said in a notice.
However, Equity Bank, KCB, DTB and StanChart, responding to the damning allegations last evening, claimed they had yet to be penalised and had only received summons to explain the NYS-related transactions within two weeks.
KCB has been slapped with the highest penalty for channelling money stolen from the Government through the NYS scam.
It will be required to pay Sh149.5 million for processing amounts of up to Sh639 million. This is despite the fact that the bank processed lower amounts than its peers.
Standard Chartered processed Sh1.62 billion but was fined Sh77.5 million, while Equity Bank processed Sh886 million and was fined Sh89.5 million.
Large sums
Co-operative Bank was also found culpable for helping divert Sh263 million and will have to pay Sh20 million. Diamond Trust Bank will pay Sh56 million for transferring Sh162.5 million to NYS suspects' accounts.
The fines were based on the lenders' failure to report large transactions that would have raised a red flag to relevant investigating authorities. The banks also seemed to have done little or no due diligence on the customers they handed cash to and sometimes handed over large sums of money without appropriate documentation.
It was reported that some of the companies under investigation opened accounts a few hours before the NYS money was credited, which meant that insiders were aiding the suspects in the fraud.
The banks, which have a duty to report large transactions, contravened their mandate by not reporting transactions that exceeded Sh1 million to the Financial Reporting Centre.
The investigations started in May after concerns were raised over the second round of plunder at NYS, which was estimated at Sh9 billion. The CBK governor said the investigation would now be handed to the Directorate of Criminal Investigations and the Office of the Director of Public Prosecutions to pursue criminal culpability.
If an individual is found guilty of contravening the Crime and Anti-Money Laundering Act, they can be imprisoned for a term not exceeding 14 years or be fined Sh5 million.