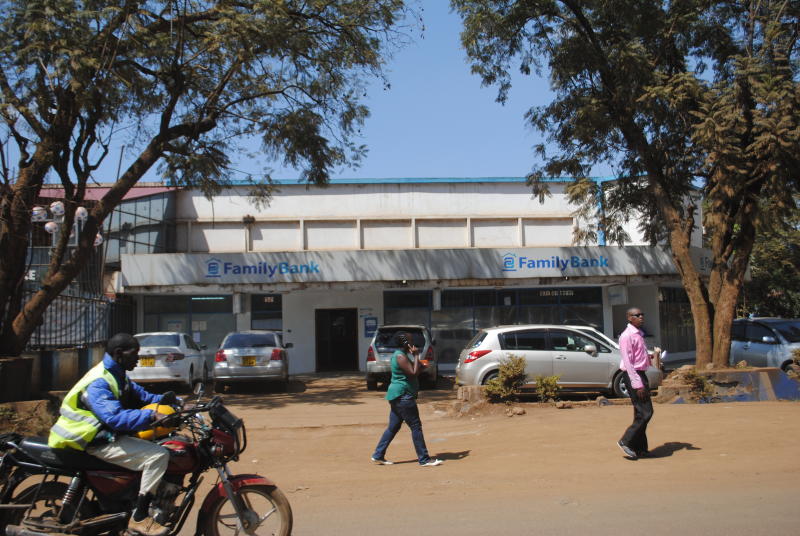 Four Family Bank employees appeared in court yesterday over a robbery in which the bank lost over Sh20 million.
The suspects who were produced in court were Jane Wanjiru, Robert Nduriru, Cyrus Mugo and Charity Njenga.
They are said to have compromised three managers and a watchman before the theft.
Investigating officer, Paul Wambugu, requested seven days to continue holding the suspects to finalise investigations.
Mr Wambugu, who is also the Kiambu DCIO, in an affidavit indicated the suspects were arrested on Monday. The officer put the total amount of money lost at Sh20,808,343.
Read More
He claimed the suspects, who are all employees of the bank, are suspected to have conspired to commit the offence.
Prevent crime
Wambugu told the court he is investigating claims of breaking into the bank and stealing, conspiracy to commit a crime and negligence to prevent a crime.
The officer pleaded with the court not to grant the suspects bail saying they are a flight risk. He claimed they are likely to abscond court.
"If released, they may also interfere with investigations by compromising some of the witnesses," said Wambugu.
He said he needs time to record more statements from more witness and suspects. He also wants to conduct forensic investigations of their mobile phones and recover the stolen money.
The magistrate granted police's prayers. "This court allows the police to hold suspects in police custody at Kiambu Police Station for seven working days pending completion of investigations," read the court order.
Security manager
Police reports show the bank's security manager John Muchiri visited the facility on Sunday at 1 pm for routine check up when he noted something was amiss.
The report indicates that the manager, after opening the bank, discovered the alarm system had been vandalised.
After further scrutiny, he realised that the bank had been accessed through the roof of the kitchen. The strong room had also been accessed by cutting the door using welding gas cylinder.
The police report further indicates that the criminals also gained access to the bank's ATM machines using crowbars and welding gas cylinders.
The bank management found out Sh18 million and 560 US dollars were missing and another Sh3 million from ATM machine.