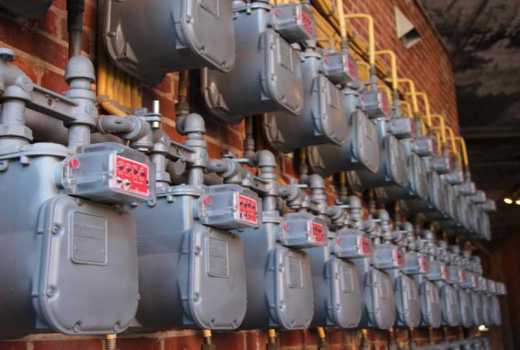 You could in the coming months access piped cooking gas directly to your kitchen.
This will be possible once the Energy Regulatory Commission (ERC) starts licensing cooking gas firms to operate piped gas systems in residential areas.
Such a system would see private entities put up storage facilities and pipes to houses, offering consumers easy access to cooking gas in the same manner they do water and electricity.
This would be ideal for people living in gated communities and even city flats, the large numbers dwelling in close proximity making it easier for a service provider to put up storage units and piping infrastructure.
The households would in turn pay every month and would be charged for every kilogramme of gas consumed.
Read More
The Energy Ministry on Friday published draft regulations for liquefied petroleum gas (LPG), among them the process of licensing and policing firms that will operate reticulated piped gas systems in commercial and residential buildings.
The draft LPG regulations are expected to undergo a public consultation phase before a final fine-tuning and gazettement.
According to the draft regulations, such systems would enable operators to 'supply LPG through a network of pipes from a centralised storage vessel commercial and residential buildings'.
The reticulated gas systems, which are largely in use in developed markets, would offer convenience to households to buy the cooking gas they need as well as the assurance that the fuel will not run out in the middle of cooking. The flipside, however, is that a small gas leak could cause major damage, especially if it is not contained early. The system might also be prone to vandals out to siphon the gas.
The proposed regulations require firms licensed to operate such systems to undertake certain procedures to ensure safety, including emergency response plans.
Such systems exist in the country, but are operated by companies that are large consumers of LPG.
Other than the storage tanks that the operators will need to invest in, they will also be required to put money in other infrastructure such as the acquisition of wayleaves as well as the piping into buildings.
They will also be charged with securing the systems as well as having in place staff on standby around the clock, especially in the case of large systems.
"It shall be the duty of the owner or operator of reticulated LPG systems to acquire, maintain, and safeguard wayleaves or right of ways where the pipework for LPG distributions will pass," read the draft regulations.
"Where the reticulated system serves more than a hundred (100) housing units, the operator shall have a permanent shift of staff at site."
ERC recently said several companies had applied for licences to operate the reticulated systems in gated communities and that the commission was reviewing the proposals.