MP petitions State to kick Lafarge out of East African Portland Cement
An MP has petitioned President Uhuru Kenyatta to remove French firm Lafarge from the operations of East African Portland Cement.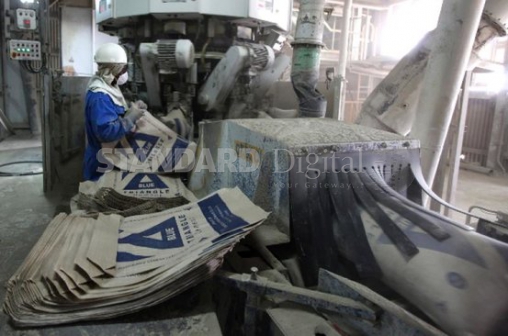 Peris Tobiko, the MP for Kajiado East Constituency, where the cement firm's operation is domiciled, wants French conglomerate Lafarge kicked out of management.
"Lafarge cannot be trusted in managing the EAPC profitably as that places it in conflict with its majority ownership in Bamburi Cement Company Limited," Ms Tobiko said in the petition filed last week.
She cites conflict of interest in having Bamburi, Kenya's biggest cement maker, directly involved in the operations of EAPC since it is a competitor.
"If the problem [of EAPC] is competition, then the problem lies squarely with the Government having allowed the EAPC to be managed by a competitor when the competition in the industry is at its highest," reads the petition.
Despite EAPC being the oldest cement maker in Kenya, it is struggling to remain profitable and has been the biggest victim of fierce competition from new entrants, including Savannah and National Cement.
Lafarge is the single-largest shareholder in EAPC with a stake of 41.7 per cent, while the State and National Social Security Fund (NSSF) jointly control 52.3 per cent of the firm.
Tobiko blames Lafarge for the faltering prospects of the company, which in February reported deeper losses in the six months to December of over Sh528 million, compared to an after tax loss of Sh67 million in the previous corresponding period.
EAPC blamed a spike in finance costs and foreign exchange losses for the performance, even though sales revenues were up 16 per cent.
At the heart of the complaints contained in the petition was that Lafarge was the main supplier of clinker to the EAPC, in an allegation that could present a case of conflicted interests.
Analysts at the Standard Investment Bank have previously cited the increased reliance on imported clinker, owing to disruptions in mining activities following invasion of EAPC's quarry, as the main cause of the heavy losses.
EAPC mines most of its raw materials from Kajiado County, a factor that the residents believe should grant them a stake in the company.
The cement maker has been rocked by power struggles in the past where the State unsuccessfully sought the ouster of its managing director. EAPC's land has also been invaded by squatters, threatening to take away part of its most valuable asset.
Lafarge did not provide a response to the allegations contained in the petition, and directed our inquiries to the global office.