CBK penalty pushes banks to raise vigilance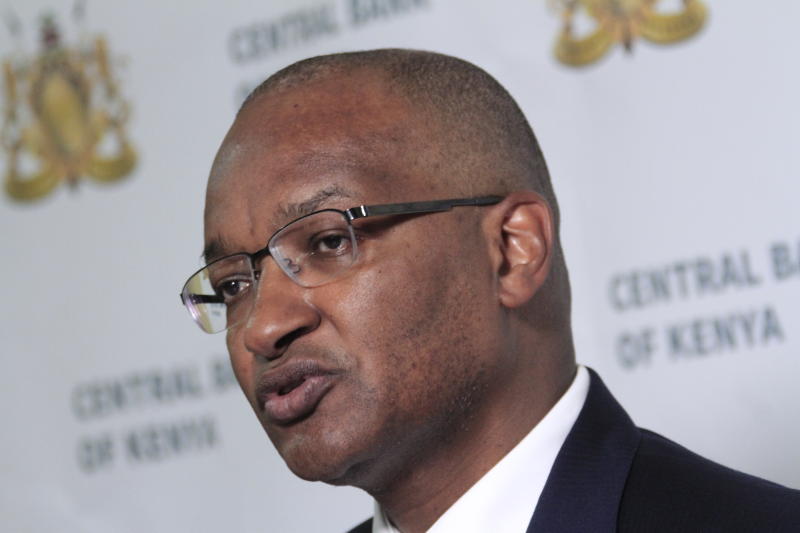 Banks will be more vigilant in flagging and freezing accounts for suspicious transactions after the regulator insisted on fining five banks that transacted National Youth Service (NYS) scandal money.
Central Bank of Kenya (CBK) said the lenders had not done enough to stop the looting and fined them for lapses in their systems.
"CBK has reviewed each bank's response to the penalty assessment and has concluded that the submissions were not sufficient to alter the findings of the investigations and the penalties assessed. Consequently, CBK has levied the penalties as assessed," Governor Patrick Njoroge said yesterday.
The regulator fined five banks - KCB, Equity, Standard Chartered, Cooperative and Diamond Trust - a total of Sh392.5 million for facilitating one of the country's biggest frauds.
In its defence, KCB had stated that from 2015 to August this year, it had flagged and made 653 reports on suspicious transactions, among them the NYS cash, but never received any feedback from CBK.
Kenya Bankers Association Chief Executive Habil Olaka said the fines were not just about reporting but for deficiencies in the bank systems that allowed the fraud to occur.
"It was not just issues of reporting but for specific deficiencies in their systems. What is critical is that banks will be more vigilant in compliance with various laws, regulations and prudential guidelines," he said.
CBK said the fines were based on the lenders' failure to report large transactions that would have raised a red flag to relevant investigating authorities.
The banks also seemed to have done little or no due diligence on the customers they handed cash to and sometimes processed large sums of money without appropriate documentation.