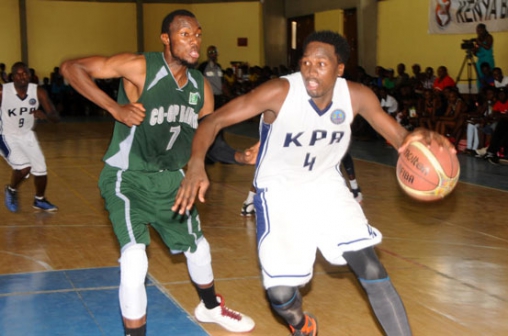 Women's defending champions Kenya Ports Authority proved they are back on track by whopping Horseed from Somalia 85-32 yesterday at the ongoing 2017 Fiba Africa Zone V Clubs Basketball Championships at Lugogo Indoor Arena in Kampala, Uganda.
The mid-morning game was a one-sided affair as KPA toyed around with their weak opponents in all the quarters.
"Our strategy is working perfectly. I can assure you that we have great capability to defend this trophy," KPA head coach Anthony Ojukwu stated.
KPA also won two vital points after thrashing Don Bosco of Tanzania 93-43 at the venue on Wednesday evening.
The Tanzanians, who were hugely supported by the Ugandan sides Kampala Capital City Authority and Uganda Christian University Canons, proved a total disappointment to their fans.
Don Bosco trailed KPA, who had amazing three and two pointers in all the quarters. Don Bosco tacticians tried to salvage their losing spree with several timeouts but these could not hinder the dockers from raining terror on them.
Despite the good run, Ojukwu will have to go back to the drawing board to come up with a plan to tame marauding Equity Bank Hawks, who have run riot at the tournament where they are making a debut.
Equity have yet to lose a match at the championships and their good run has sent chills up KPA's spine.
Fourth straight win
Ojukwu knows it will be an uphill task to tackle Equity, who proved their mettle against the dockers by edging out KPA in the best of five playoff series to clinch their maiden Kenya Basketball Federation Women's Premier League title early this year.
On Wednesday, KPA tacticians spent a considerable time studying Equity players when the bankers took APR of Rwanda head on to register their fourth straight win at the event.
Equity beat APR 61-51 after taking a slim 32-30 lead at halftime.