Talent galore at drama festival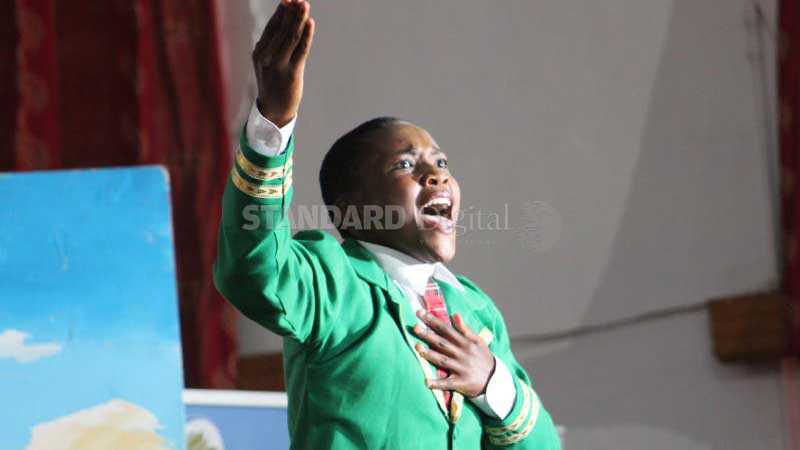 The new government directive to stop principals and head teachers from compelling parents to contribute towards infrastructure development in schools and colleges cuts like a sword with two sides.
On one side it is good music to the ears of parents yet on another, institutional heads are mulling over the effects of empty coffers given the limiting capitation from government.
However, there was drama at Moi Girls Nairobi when a public university went missing when time came for them to hit the stage.
After hours of waiting, festival officials allowed it to perform but when adjudicators' bell rang, they failed to open the curtains.
The Hall Manager Prof Franklyne Wabwoba was frustrated and said, "I have made considerations that you perform even after earlier failing to respond to the marshal call but now you come here drunk, disorderly and in a stupor. How do we help you?"
In the creative dance Principal, presented by Kaimosi Teachers College, the students depict an institution in dire straits after this directive is made in the midst of dropping electricity into the institution to ease learning.
Produced by Benson Mudegere, the dance depicts a dilemma where a project that had anticipated funding from parents suddenly stalled, but as parents and community come together to find a solution, the government also contributes more in development capitation.
This and other items were presented at the ongoing 59th edition of the Kenya Schools and Colleges Drama Festival at State House Girls' School in Nairobi yesterday.