Kenyan Hollywood star dies in the US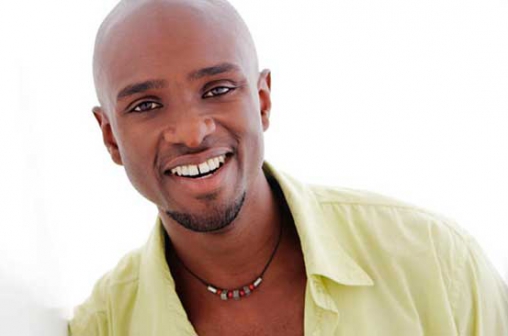 A Kenyan actor based in Hollywood is dead. According to reports, Odera Owiso (pictured) collapsed while rehearsing on stage in Kentucky, USA. The Hollywood actor had flown from Los Angeles Santa Monica where he lives.
Efforts to resuscitate him failed and he was pronounced dead a few minutes later. Owiso had spent the first week of October acting on location in Washington DC in a new stage work entitled Measure Plus Dido. The Standard on Sunday spoke to his brother on phone after news of his death broke.
"We are devastated by his demise. It is like a bad dream. I haven't come to terms with the news of his death," said his youngest brother Peter Oruka Odera yesterday. "This is unbearable," said Peter.
Owiso is the son of the respected scholar, the Late Prof Henry Odera Oruka whose death was equally tragic in 1995 at his peak as a Philosophy lecturer at the University of Nairobi. His father was the founder-president of the Philosophical Association of Kenya (PAK) and also the founding-director of the International Institute of Environmental Studies(IIES), Nairobi.
The family is yet to establish what exactly killed the 43-year-old actor. Peter described his brother as a warm person who was in constant touch with his family in Kenya.
"The last time we spoke he insisted that I join him down in Santa Monica to pursue my education," recalled Peter. For his dynamism, Owiso strode both the silver screen, film and the stage and his last live stage performance was about a month ago.
Then, he featured together with Brent Jennings, Charles Parnell, Dalila Ali Rajah, Hilary Ward, Lorene Chesley and Tobie Windham in Awoye Timpo's direction of Seven Guitars at Chalk Repertory Theatre in Los Angeles. He went to the US after completing his studies at St Mary's School.
He got a scholarship to study at Earlham College Indiana and proceeded to pursue a Masters Degree in Fine Arts at the University of California San Diego. Owiso had dedicated all his life to acting making the very best of the opportunities that came his way.
Take a quick survey and help us improve our website!
Take a survey
He joined a highly talented group of actors in Hollywood and Broadway key among them Oscar winner Lupita Nyong'o. His biggest showing was in the series The Originals where he starred as Alphonz Bellatunde Delgallo commonly referred to as Papa Tunde.
Owiso will be remembered for his roles in TV productions such as The Past, Unforgettable among others. He is survived by his wife Nicole and siblings Roney, Sheilla, Sharon, Milly and Peter.