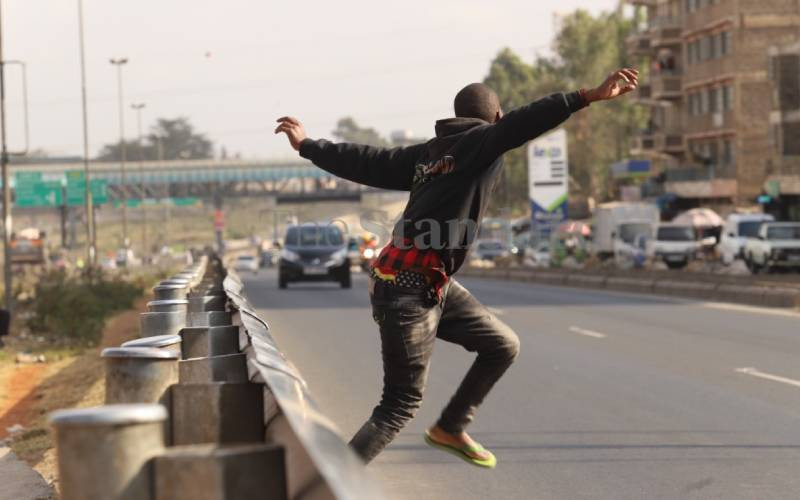 Despite Outering Road being declared as one of Nairobi's deadliest by Urban Mobility expert Claudia Adriazola-Steil, pedestrians continue to ignore footbridges along the 13km dual carriageway.
A spot-check by The Standard today has revealed that pedestrians, among them children, continue to jump over or crawl under the road's barriers, especially at Tassia in Embakasi, oblivious of the danger.
There are footbridges just metres away at Fedha and Quarry bus stages but they prefer to dash across the highway exposing themselves to being hit by oncoming vehicles.
Last week, a pedestrian was knocked down at the same spot.
Adriazola-Steil said that in the first nine months of 2021, Outering Road turned out to be the most dangerous road in Nairobi with the highest number of fatal accidents – a majority of them involving pedestrians.