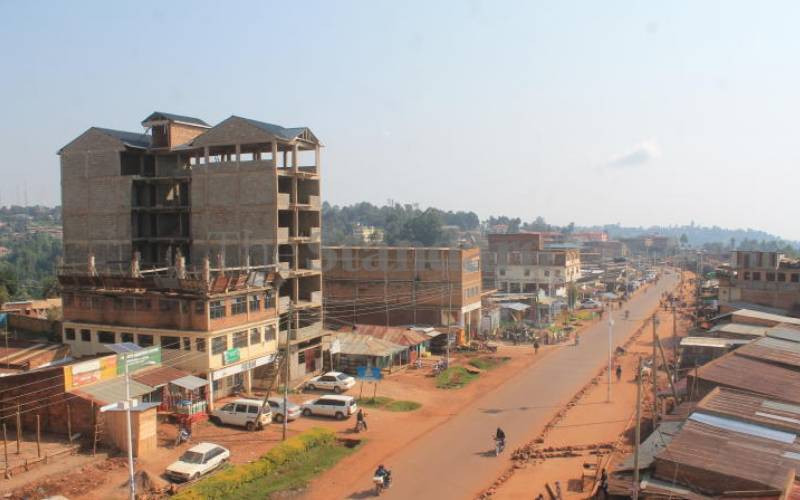 West Mugirango Constituency has raised the bar on competitive politics in Nyamira County as 15 candidates, one of the largest number ever recorded in county elections, line up to battle for the Member of Parliament (MP) seat.
Of the four constituencies of Nyamira County, West Mugirango stands out as one with the largest number of candidates at 15 with Kitutu Masaba following closely with 12, North Mugirango with 13 and Borabu 10 candidates.
But even as the 15 duel it out to see who will take over the incumbent MP, Vincent Kemosi, observers and voters believe the duel for the constituency seat is centered on clannism and that this will largely dictate who will emerge winner from the crowded race.
The constituency has three major clans: Abanyamatuta, Abasamaro, and Abagichora, as well as some minor sub-clans like Abamabacho, Abanyaiguba and Abakiambori.
The parliamentary candidates who will fight it out at the ballot against the incumbent Vincent Kemosi (Ford-Kenya) include his co-advocate and Kenya Kwanza Coalition rival Charles Ongoto (United Democratic Alliance), lawyer Steve Mogaka (Jubilee), and businessman Fred Makamara (United Progressive Alliance).
Others are corporate manager Kennedy Achoki (Kenya National Congress), businessman Onyancha Mbane (Wiper party), businessman James Agata (Muungano party), transport business mogul Rogers Moturi (ODM), and legal counsel Denis Anyoka (independent candidate).
Also in the race for MP are development consultant Douglas Onkeo (National Labour Party), former immigration officer David Arasa (Usawa party), businessman Eric Achoki (Democratic Action Party-Kenya), businessman Misire Momanyi (independent candidate), renowned advocate Evans Ondieki (Progressive Party of Kenya) and former journalist-turned-consultant Griffins Omwenga (United Party of Independence Alliance).
According to observers, if the electorate decide to vote along clan lines, then it is likely that the next MP will come from a clan with the fewest number of contestants.
However, pundits believe the Constituency's politics could be determined by more than just the clan factor.
"As much as clannism can be seen as a factor, its influence on the voting system cannot have a major determination of the outcome because it will depend on individual contestants," says Charles Mogeke, a political commentator from Bonyamatuta.
Victor Nyang'aya, an elder from Bosamaro Clan says clan affiliation should not be a factor in elections because some clans could be fronting leaders who do not measure up to desired qualities, but still get elected because their clans have majority voters.
"If we strongly go the way of clans, then we will be lost as a constituency because it will be very likely that a clan with many voters will have their own, however incompetent he will be," Nyang'aya says.
The wards in West Mugirango are Bonyamatuta, Bogichora, Township, Nyamaiya and Bosamaro.
From the list of 15 contestants, two of the contestants are from Banyamatuta Clan which has 15,400 voters, while six are from Bogichora Clan which has 21,300 voters. Four contestants hail from Bosamaro that has 20,000 voters and two from the sub-clans of Abagichora found in Nyamaiya Ward, which has 16,400 voters.
With the high stake in the August 9 General Election, aspirants have equally raised the bar, each hoping to be the next representative in the August House.
MP Vincent Kemosi recently said the Constituency was geared towards becoming a model area in Nyanza region.
"It is not a one-man-show but a leadership bringing together other key stakeholders to forge a common front," said the MP.
"For example, while the Governor will be having a plan for developing the county headquarters, he will also need to consult on what I can do to play my role as MP. Same with the MCA. Unless that happens, then we will be just talking rhetoric," he added.
However, his opponents who feel he has not done enough want the residents to vote in a different person who will deliver on that promise.
"West Mugirango is the face of the entire county and its leadership should be focused on making it as such. That is why voters should be keen on who to elect as their representative," said Mr Mogaka, an opponent.
Mr Nyamanga (DAP-K) said the clan factor in any election, if misused, rewards the constituents with bad leaders who make the regions suffer setbacks due to underdevelopment.
"The majority clan can have their way by choosing their own but in the end, many residents will suffer because the one who was imposed by the majority never measured up to task," said Mr Nyamanga.
"We cannot run away from the fact that every person has his people from whom he expects support. The problem comes in when the person has failed to deliver on his pledges," said Mr Moturi (ODM).
Mr Arasa (Usawa party), who is a newcomer to the constituency's politics, said the people should be honest with the manner in which they choose their leaders and vote in a person majority people want.