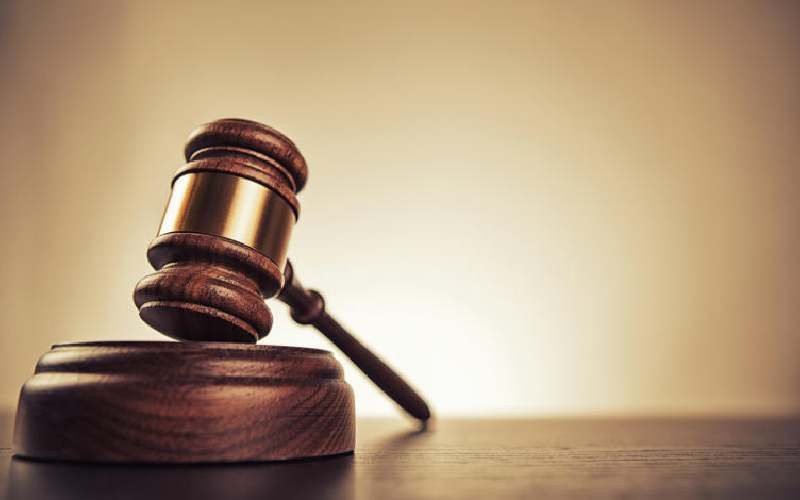 A family court has reversed its order allowing a girl to manage her late mother's estate.
This is after her father lodged a claim that some of the properties she is to inherit were matrimonial and ought to be split between him and her mother.
Justice Aggrey Muchelule ordered that a father and his daughter should face each other on September 28 this year.
The man will provide evidence that some of the properties listed as part of his ex-wife's estate were purchased during their marriage. His daughter will have to prove that her late mother solely owned the properties that include plots in Umoja, Dagoretti, Githunguri and Mavoko.
According to Justice Muchelule, it will only be fair to let the man code-named FMH to prove that he has a state in some of the properties.
He stated that his daughter, code-named AWM, was not in a position to tell which property was bought by her deceased mother, MWM, or by both parents before the marriage hit the rocks.
"It was not within the province of the respondent (AWM), knowing the relationship between the deceased and the applicant (FMH), to determine without reference to the later, which property was or was not matrimonial property," said Justice Muchelule.
FMH and MWM married on September 5, 1970. However, they parted ways after 37 years.
MWM died in 2015 without a will.
Following the death, her daughter sought orders to administer her estate. Being a sole heir to the estate, the court confirmed the grant (authority to manage an estate) in 2017 and allowed her to have the entire estate.
However, in 2018, her father asked the court to cancel the grant. He also sought to have the restriction placed by his daughter on the Dagoretti property be lifted.
The man narrated that AMW was his daughter with the deceased. According to him, she never told him about the succession case.
He said the Umoja property, Mavoko and another unnamed property in Nairobi were purchased during their marriage. The man also disclosed that before her death, his ex-wife had filed two cases seeking division of properties in Buru Buru, Dagoretti, and some 10 acres in Embu. She was claiming half stake in them all.
However, she died before the conclusion of the two cases.
In her response, AMW told the court that the only matrimonial property she knew of was the Dagoretti one, which was registered in joint names.
According to her, the rest of the properties were purchased after her late mother parted with her father.
She argued that since her mother and father had officially parted ways, and being the only person who was living with the deceased, she saw no need of informing him of anything about the estate.
AMW stated that her parents separated in 1992, and divorced in 2007.
The court heard that FMH came to know about the succession case when she placed a caveat on the Dagoretti property.