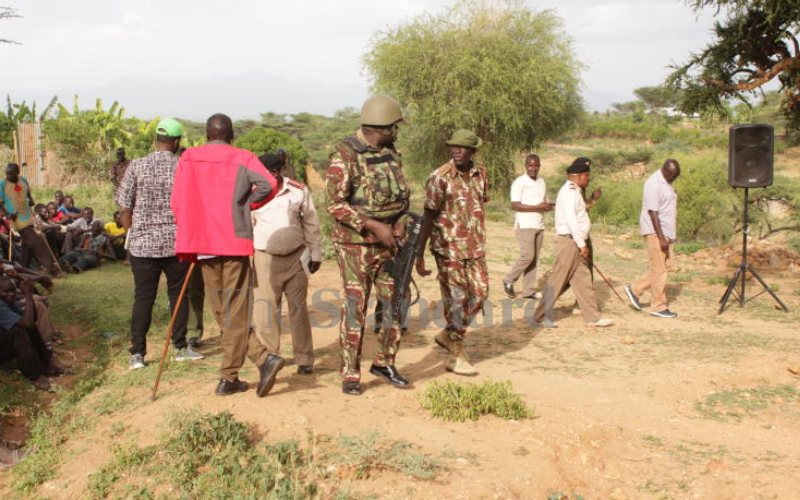 The Kenya National Union of Teachers (Knut) yesterday said more than 50 schools in Kerio Valley have been closed due to bandit attacks.
Elgeyo Marakwet Knut branch secretary John Cheberi said the decision was prompted by increased attacks targeting school-going children.
"We have reached a decision to close down all schools along the valley starting from Arror to Sambalat. We had announced earlier that if the banditry attacks continue to threaten education in the region, we will be forced to close schools for the sake of the lives of the students and their teachers," said Mr Cheberi.
He said 13 secondary and 37 primary schools have been closed. "The government has failed to provide security. The place has been so insecure that children are even sprayed with bullets when playing outside. We wonder why the government is taking this issue lightly."
But County Education Director Japheth Masibo denied the closure claims. "The schools are open. There is an insecurity issue but they have never been a target. Ministry of Education officials are the only ones mandated to order the closing of schools," he said.
Mr Masibo said an incident on Sunday where three children were shot happened when they were at home.
Elgeyo Marakwet Senator Kipchumba Murkomen said the situation in the valley is dire. "As we talk, five bodies of victims of the banditry attacks are lying at the mortuary. We have been losing lives weekly but the relevant authorities have remained silent."
The senator said the restoration of peace in the region was the mandate of the national government and should not be left to the county leaders. "The insecurity issue should prick the conscience of every right-thinking leader in this country. However, no one is putting in action and the people are vulnerable because there is no commitment by the government to bring the menace to an end."