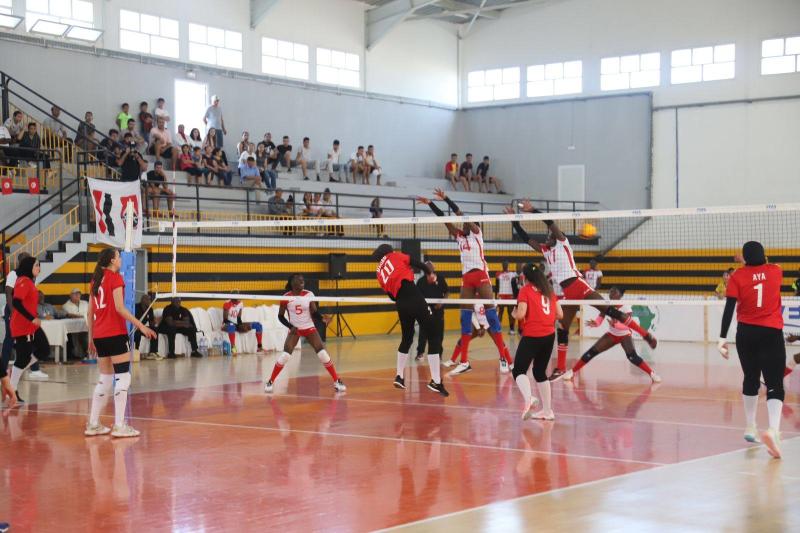 Judging by the celebration of Prisons Kenya players after qualifying for the round of 16 with an unbeaten record in the ongoing Africa Club Championships in Kelibia, Tunisia, a victory against VC la Loi of Ivory Coast today could set up a thrilling encounter with their Kenyan rivals KCB Bank.
But for it to be a Kenyan affair in the quarterfinals slated for Saturday, the bankers, who finished second in Group B must also beat Customs of Nigeria in their pre quarterfinal match in the continental tournament that enters the knockout stage today.
And it's a chance for Kenya Pipeline to bounce back to winning ways against Uganda's Ndejje University after falling 3-1 (25-23, 21-25, 22-25, 29-31) to giants Al Ahly of Egypt in a closely contested final Group D match on Tuesday night.
Kenyan teams are on course to reclaim the continental title if their performance in the tournament is anything to go by. The semifinals are slated on May 30 with the final on May 31.
Though Kenya Pipeline (six) and Prisons have a combined 11 continental titles between them, it's almost a decade since the Kenyan team (Prisons) last won the Club Championships.
But Malkia Strikers libero Agrippina Kundu now feels oilers must be at their best to overcome the Ugandans and secure a quarters date with either Forces Armées et Police of Cameroon or Ethiopia's National Alcohol.
"We played well against Al Ahly, but we didn't get the result we wanted. All the same, that defeat is behind us and we are only focused on the Ndejje match," Kundu told Standard Sports.
"We know what is at stake; we can't afford to underrate our opponents. We are going to play our hearts out knowing any mistake can cost us dearly."
With the return of experienced attackers Noel Murambi and Violet Makuto to the Embakasi-based outfit after a short stint at KCB, Pipeline could be the dark horse in the tournament this year.
Despite his side finishing top of Group C, Prisons coach Josp Barasa has urged the national champions not to get carried away with their impressive start to the competition.
But the Malkia Strikers assistant coach was quick to praise Kwanthanze Secondary School duo of setter Sheila Khasandi and libero Delphine Misoki for their brilliant continental debut.
"I want to applaud the young players, especially Khasandi and Misoki. I was amazed by their performance; I think it was a display to remember on their first international outing," said Barasa.