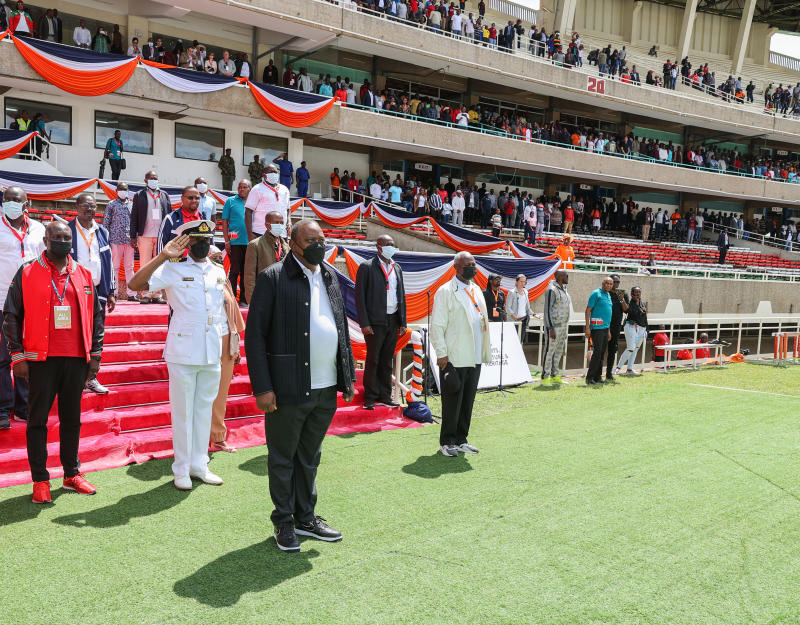 Kenya is on track to host the showpiece World Championships in Athletics after President Uhuru Kenyatta assured the nation everything was being done to stage the track and field showpiece in 2025.
Addressing thousands of cheering supporters at the third edition of Kip Keino Classic at Kasarani Stadium on Saturday, the Head of State reiterated the government's commitment to ensure Kenya wins the bid to host the event.
"After the Kip Keino Classic, we hope that Kenya will become the first African country to host the World Championships. Thank you to the athletics community for choosing Kenya to host an event of such magnitude as the Kip Keino Classic," said Uhuru.
He expressed optimism that this year's edition will remain etched in the memories of many athletics enthusiasts by virtue of the entertainment on the track and field.
The annual track and field event launched in 2020 is part of the Continental Tour Gold Series of the World Athletics and is named after Kenyan legend Kipchoge Keino.
The event was also attended by former Prime Minister Raila Odinga among other dignitaries.