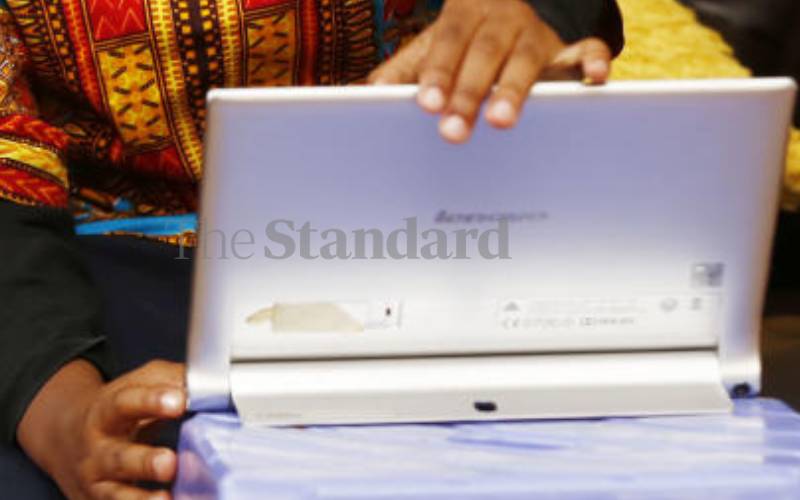 Mombasa's top performers in the Kenya Certificate of Primary Education (KCPE) examination have said online classes played a major role in their success.
The students drawn from Busy Bee Primary School, Nyali Primary School, Ganjoni Primary School and Likoni School for the Blind, lauded their parents and teachers for the support they offered during Covid-19 when online studies started.
Joshua Ziro, who scored 421 marks from Busy Bee School, said his mother's support and coaching him enabled him to perform well.
Ziro, who wants to be a doctor in future also thanked his teachers.
"My mother helped me with my studies during the Covid-19 period. I thank her for the guidance. I also want to thank my teachers for the support," said Ziro.
He said focus, determination and consistent revision with the support of his teachers saw him register good results.
Amani George Wairi from Nyali Primary School, who scored 420 marks and was the top student, said that learning from home was tough, but it helped him dedicate more time in revision.
"It was tough during the Covid-19 pandemic but I thank my parents and teachers who engaged us a lot through Zoom. We were never idle," said Amani, who wants to become an AI and Aeronautics Engineer.
Identical twins Vallerie Chweya and Valentine Chweya, who scored 405 and 411 respectively from Ganjoni Primary School, said that despite staying home for long due to Covid-19, they were serious about their online studies and materials provided to them by the school were very helpful.
"It was challenging to study during Covid-19, but we relied on the online studies which paid off," said Valentine, who wants to be an engineer.
Nyali Primary School headteacher, John Kombo, said Covid-19 presented its share of challenges, but the school managed to post 20 pupils with over 400 marks compared to eight candidates, who scored over 400 in 2020.