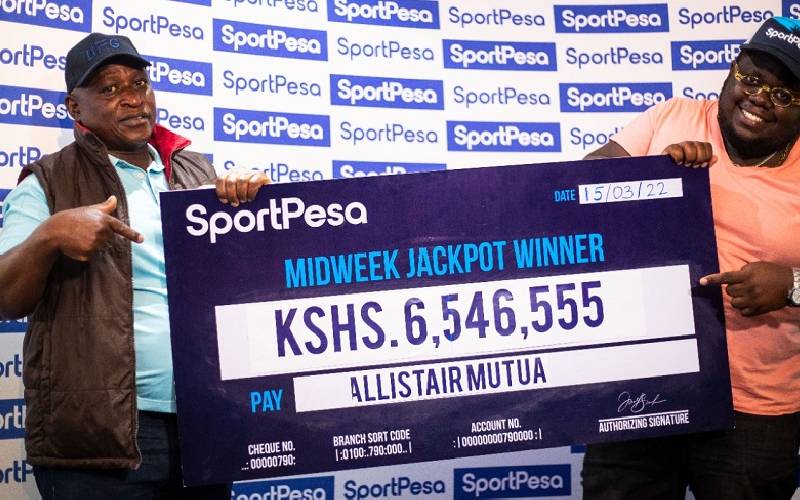 There was a call for double celebration as two lucky Kenyans became the newest millionaires in town after correctly predicting 13 games in the SportPesa Midweek Jackpot.
Evans Cheruiyot and Allistair Mutua were both elated as they shared the handsome pot, winning Sh6,546,555 each.
Cheruiyot is making plans to expand his farming business and improve his family's lives after the huge SportPesa Midweek Jackpot victory.
"I had to call a few friends after I saw that I had won just to see if it was actually true.
"After I received the call from SportPesa's customer care, then all my doubts were confirmed and I began to grasp the reality that I have won the jackpot," said Cheruiyot.
The father of one has been an avid player with the leading gaming company and he was very grateful after such a huge boost which will enable him to better his life.
Cheruiyot is a farmer and with some of his winnings, he aims to expand his business in a bid to be able to take care of his wife and children.
"I have been a farmer for years and now I can finally be able to expand. This will help me better my life and provide for my family.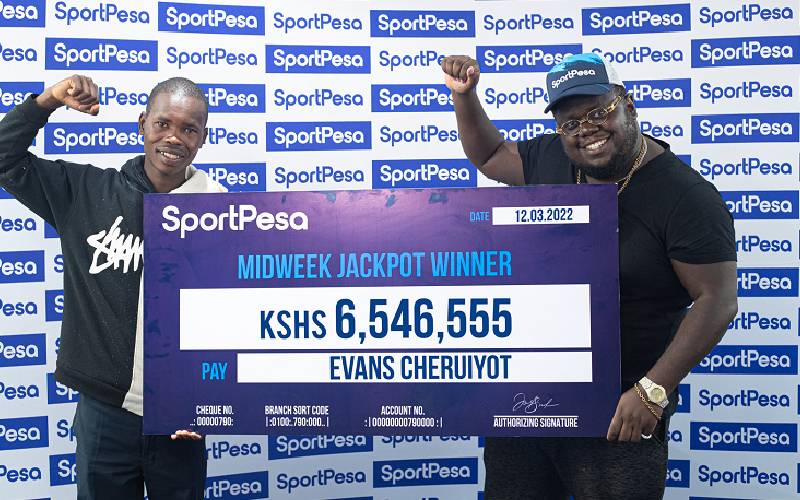 "I also plan to buy a house and I am very grateful to God and SportPesa for making this dream become a reality," the 26-year old stated.This win in the midweek jackpot comes after Hannis Okeyo and James Mwangi clinched the prize last December after correctly predicting the outcome of 13 matches in the jackpot.
For their efforts, they each received a handsome Sh16,997,746 to usher their Christmas in style.
Mutua, who hails from Machakos, has been an avid gamer with SportPesa for approximately three years and admitted that this is the biggest win he has ever received.
"I have been playing with SportPesa for about three years, they are who I trust and I have won a few small bets but never anything of this magnitude.
"I have been trying the jackpot almost every week, that's the only one I try never the small ones," Mutua stated.
The midweek jackpot has been reset to Sh10,000,000 and the gargantuan SportPesa Mega Jackpot now stands at a mouthwatering Sh192,243,834.
Mutua, who is still in awe, has not yet decided what he will do with his winnings but insists that everyone should try out their luck because one can simply never know.
"I haven't yet figured out what I want to do but I will invest it somehow. Anybody can win and this is as real as it gets, so depending on how lucky you are - you should try it out," he concluded.