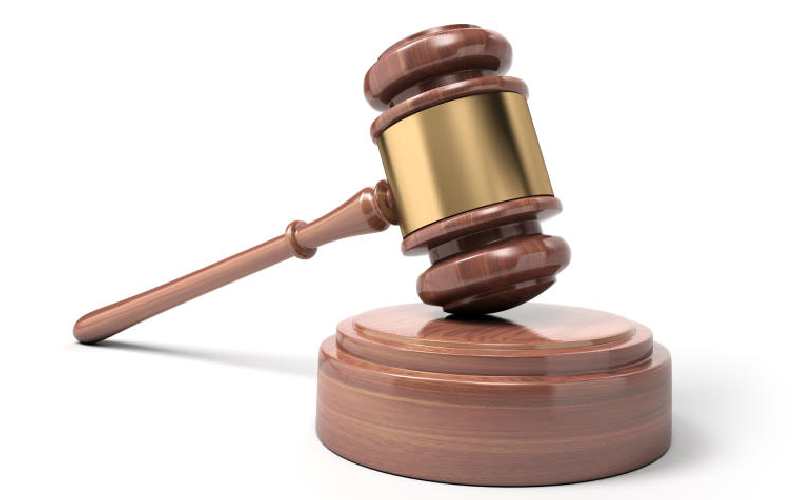 A nine-member committee has been formed to solve perennial land and environmental disputes that have dogged communities in Tana River County.
Tana River Principal Magistrate Alloys Ndege will chair the committee.
The Judiciary embraced Alternative Dispute Resolution (ADR) mechanism to clear case backlog in the courts. ADR refers to any means of settling disputes outside of the courtroom.
It's generally classified into at least four types: negotiation, conciliation, mediation and arbitration. The 2010 Constitution provides for the use of alternative forms of dispute resolution mechanisms to enhance delivery of justice to all citizens.
Ndege will be assisted by land experts from the Legal Resource Foundation (LRF), officers from the county government and some community leaders.
The committee will look into issues of land and environment that have accelerated conflicts between various communities.
Mr Ndege said that the committee will be a subcommittee of the main court users committee.
"I am sure the committee will end the current crisis where council of elders known as Gassa have failed to solve issues of land," he said.
LRF programme officer Otieno said Tana River is among six counties that will benefit from the sensitisation programme, which ends in October. Other counties are, Taita Taveta, Garissa, Kajiado, Isiolo and Samburu.
He said the foundation will help to streamline land and environmental disputes which have remained sources of conflict in the region.
County Director of Environment Bashir Salim asked the committee to recommend a ban on unlicensed individuals extracting gypsum materials for sale to manufactures of cement in Nairobi without rehabilitating dug trenches.
Earlier, an elder, Mr Abdi Hassan, had complained that mining companies had destroyed livelihoods at Charidende due to massive extraction of gypsum.