Alternative justice systems to ease case backlog, says Justice Ngugi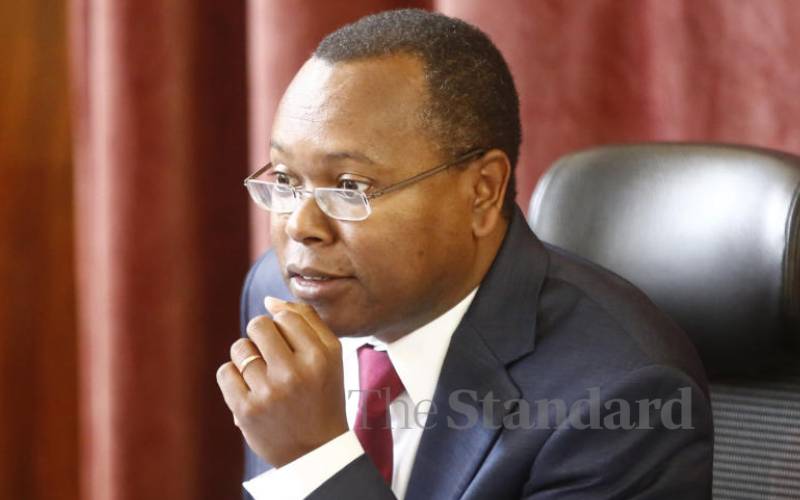 High Court Judge Joel Ngugi has said nearly 79 per cent of Kenyans seeking justice don't go to court but use alternative justice systems.
Justice Ngugi attributes this to the backlog of cases saying it was impractical for any judge to consider 800 cases in a year.
The age-old Alternative Justice Systems (AJS) found in all communities, received official recognition by the Judiciary in August 2020.
"81 per cent of Kenyans who have been aggrieved by a decision or an action of another person decided to take action but most of them did not actually come to court," the judge said.
Speaking on Spice FM yesterday, Prof Ngugi, who also chairs the national steering committee for implementation of the Alternative Justice Systems Policy, lauded the AJS for its efficiency, noting that 96 per cent of all decisions made outside court are respected without the need of external enforcement.
A court system facing an increasing backlog of around 617,000 cases and inadequate manpower- about 600 magistrates and judges- expected to clear them, the Judiciary integrated the AJS to help in dispensing justice to the many social issues.
On Wednesday, Chief Justice Martha Koome officially launched the AJS model while inaugurating the Kajiado Law Court Complex.
"What this means is that the Judiciary should promote access to alternative mechanisms of access to justice beyond courts. This is aimed at ensuring litigants have various options in redressing social grievances," said CJ Koome.
In 2020, the Judiciary received around 484,000 cases, translating to around 800 cases per year for every judicial officer. This situation is what Justice Ngugi calls "impossible" for any judicial officer.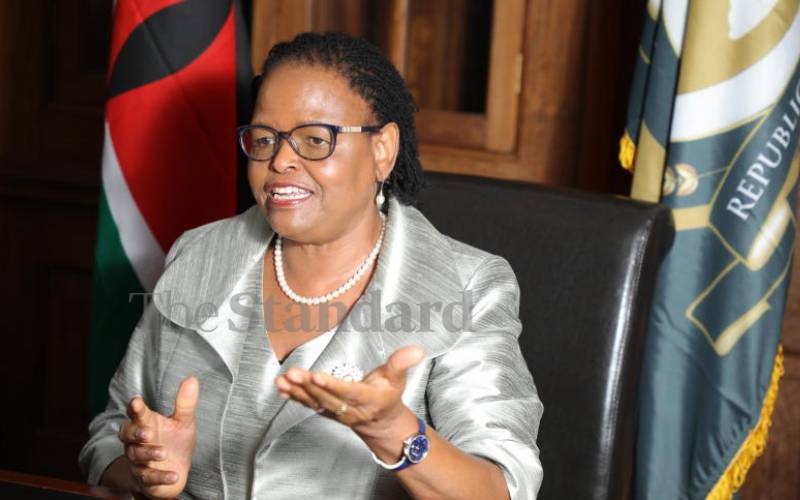 "So the backlog is likely to continue rising if we don't do something about it," he argues.
Ngugi believes AJS will not only deliver justice but bring litigants together.
Unlike the current justice system borrowed from the British colonisers, AJS puts emphasis on reconciling the parties and ensuring that delivery of justice doesn't expand the chasm already created by the altercation.
However, the AJS system cannot deal with all cases. Cases relating to violence against women, children, criminal cases will remain in courts in line with what Ngugi calls the "agency principle."
Moving forward, the judge explains that chiefs, police officers and prosecutors are going to be trained on the essence and essentials of AJS and, "what the criminal justice systems should be doing."
Even though AJS providers are not paid by the government, the Judiciary is working to ensure that they are educated to continue their civic duty and feel proud of their contribution to the country.
"Most of them need basic things such as books, pens and transport and that is being organised in different settings across the country," he says. "What we are saying is please come up with your own justice systems that work, that you are proud of and we will promote them and respect the outcomes of those systems," he adds.
The Constitution provides for alternative forms of dispute resolution mechanisms, including traditional approaches, so long as they do not contravene the Bill of Rights, are not repugnant to justice or morality or inconsistent with the Constitution or any written law.
Although these alternative systems have helped reduce the burden on courts in marginalised areas, these mechanisms are meant to strengthen links between formal and informal justice systems rather than replace courts.
In 2015, former Chief Justice Willy Mutunga appointed 12 members to the Mediation and Accreditation Committee to facilitate and strengthen the alternative dispute resolution process.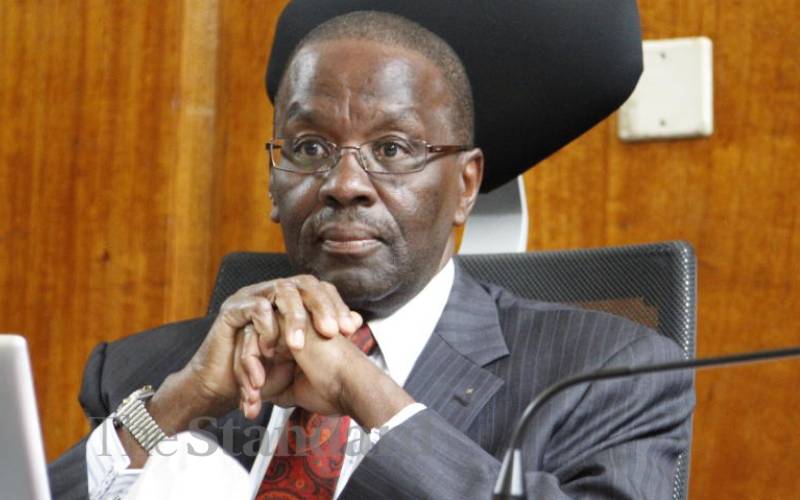 The committee, then chaired by Justice Alnashir Visram, was responsible for determining the criteria for the certification of mediators, proposing rules for certification of mediators, maintaining a register of qualified mediators, enforcing such code of ethics for mediators as may be prescribed and setting up appropriate training programmes for mediators.
The AJS policy was drafted by the Taskforce on Informal Justice Systems gazetted by Dr Mutunga in May 2016.
His predecessor, former Chief Justice David Maraga in 2020 launched the new initiative aimed at supporting expeditious delivery of justice to citizens.
Justice Maraga said then the policy marks a significant step in achieving judicial reforms and Kenya's endeavour towards the fulfilment, respect, observance, promotion and protection of the right to Access to Justice.
He said the policy is an important guide on the operationalisation of the systems, for all institutions in the justice system.