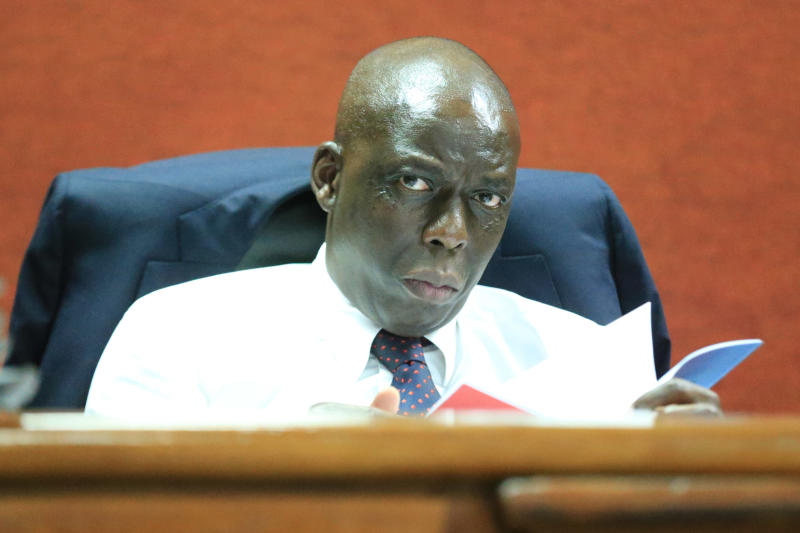 Sports Disputes Tribunal (SDT) has stopped Football Kenya Federation (FKF) Caretaker Committee from promoting Ukunda Starlets to the National Women's Division One League for the 2022/2023 season until a case filed by Mombasa-based Fortune Women's Football Club is heard and determined.
Giving the orders, SDT Chairman John Ohaga noted that there were several illegalities in determining the promotion of Ukunda Starlets team to the league.
Ohaga said the Caretaker Committee made unlawful and unprocedural decision when it cancelled Fortune FC's letter of promotion to Division One through an individual declaration by the Committee's Leagues and Competition Chairman Ali Amour without powers to do so.
However, the Committee went ahead at the weekend to announce Ukunda Starlets as the winners of the Coast Women League. Ohaga termed the weekend's play-offs where Starlets were declared champions as illegal and directed the Committee to include Fortune FC in the Division One League season of 2022/23.
Amour on his side said they followed all the procedures of declaring Ukunda Starlets as the winners.
"League is not played in pools but home and away basis," said Amour.
However, Fortune FC coach Samuel Sanya said the nine teams agreed before the start of the league that the top two teams will qualify for the mini-league to determine the region's champions.
Sanya said after the conclusion of the league, Progressive Starlets and Fortune FC were placed first and second in Group A respectively while Ukunda Starlets and Coast Ladies were first and second in Group B respectively.