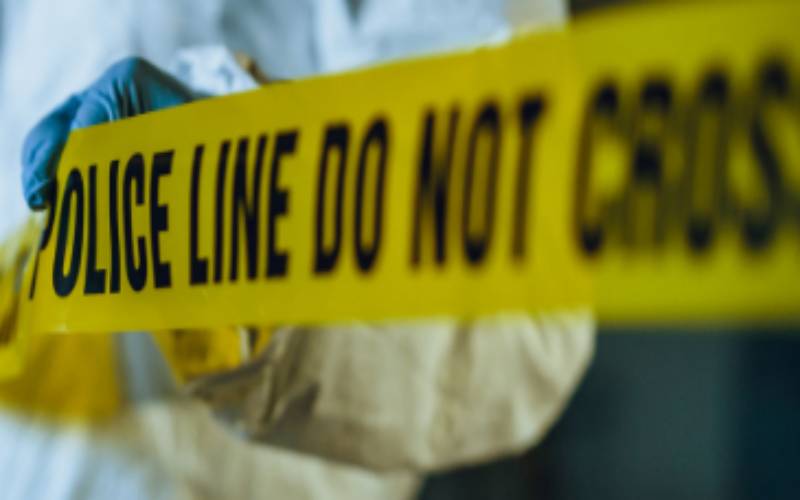 A Second-Year student of Kirinyaga University died on Tuesday morning, January 18, after allegedly falling from the third floor of an apartment in Juja, Kiambu County.
The deceased, identified as Taylon Mbuthia, 20, is alleged to have fought with another man over a female First-Year student of Jomo Kenyatta University of Agriculture and Technology (JKUAT).
The two men are alleged to have met at the woman's house at Lantana Apartments in Juja last weekend.
The woman is said to have introduced Mbuthia as her cousin when the other man, a Fourth-Year JKUAT student who arrived unannounced, inquired how Mbuthia was related to her.
Prior to the fatal fight, Mbuthia and the other man, together with the woman at the centre of love triangle, went out on a drinking spree within Juja on Monday.
Another person, a man, would later join them, bringing to four the total number of revelling friends.
At around 1am Tuesday, while heading back to the female First-Year student's room, it dawned on the two men that they were actually dating the same girl.
"The two are believed to have fought at the woman's door, before Mbuthia landed on the ground floor under mysterious circumstances," the DCI said in a statement on Twitter.
Mbuthia's body had multiple fractures, and blood was oozing from his mouth and nose, police said.
Police have, consequently, arrested the woman at the centre of the love triangle, her alleged boyfriend and the third suspect who joined them for a party on Monday night.
Mbuthia's body was taken to a Kiambu morgue as investigations continue.