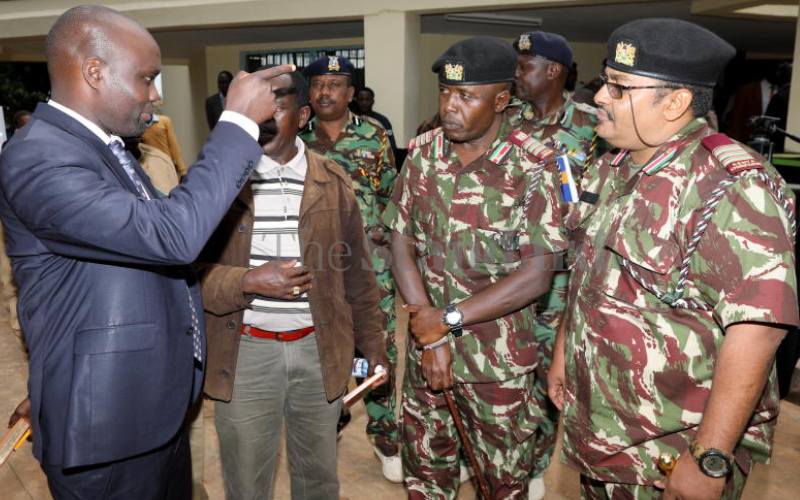 Elgeyo Marakwet Deputy Governor Wisley Rotich has written to President Uhuru Kenyatta over the incessant killings and banditry attacks in Kerio Valley.
Mr Rotich warned that the attacks in Kerio Valley have degenerated into mass killings of innocent people such as women and children.
According to Rotich, about 50 people have been shot dead and hundreds of livestock stolen in the vast region covering Elgeyo Marakwet, West Pokot and Baringo counties, in the last five months.
The Deputy Governor listed 21 short and long-term solutions, which he asked the President to implement, to end the renewed bloodletting that started in July after one-and-half years of relative calm.
"I know you are highly briefed by intelligence sources and other security apparatus locally and nationally. The situation has now reached a point where women and children are killed," Mr Rotich said in the letter dated January 4, 2022.
Among the recommendations listed in the letter is the cutting off supply chain of guns and ammunition, disarmament, deployment of the military to areas where armed bandits hide in the Kerio Valley and reinstatement of National Police Reservists (NPR). NPRs were withdrawn in 2018.
He also asked the President to reorganize the security arrangements by moving police stations to county borders in the region that has been branded the valley of death following frequent banditry attacks.
"Leaders, community and professionals are now fundraising for orphans as a result of banditry, weekly burials and huge medical bills," Rotich told the President.
He asked Uhuru to personally visit the Kerio Valley to assess the impact caused by the deadly attacks and restore sanity within the shortest time.
In the long term, Rotich asked the President to order mandatory schooling of all children under 18 years in parts of Baringo to stop them from engaging in banditry attacks.
He also wants the head of state to introduce mandatory implantation of micro-chips in all livestock in the Kerio Valley to ease tracking whenever they are stolen by armed bandits.
"Open up the entire Valley by installing critical infrastructure. We thank your government for the Barpello-Tot-Chesegon-Marich Pass road. If expedited, it will be a game-changer in the fight against banditry," he wrote.