Kerio Valley: No respite in the 'valley of death' despite action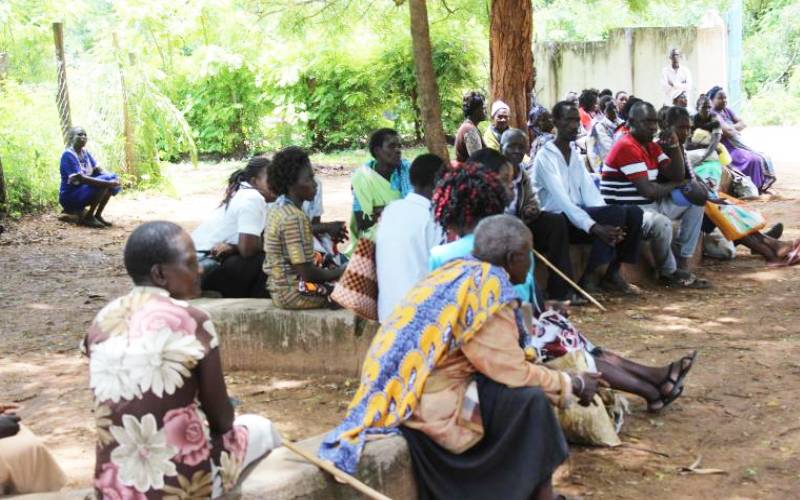 The guns in Kerio Valley are still very loud, with suspected bandits defying all State and cultural interventions to end the menace that dates back to the 1970s.
The deaths in the valley stretching across four counties of Elgeyo Marakwet, West Pokot, Baringo and Turkana are mindboggling. Unconfirmed government reports indicate that more than 500 people have been shot dead since the year 2000.
In Elgeyo Marakwet and West Pokot alone, 20 people have been shot dead and more than 200 cattle stolen since June this year.
The government doubled the deployment of security personnel in 2017 and increased the number of police stations along Kerio Valley, but still, bandits continue to wreak havoc, killing at will and reducing one-time millionaires who owned large herds of cattle and goats into paupers.
During the tenure of former Inspector General of Police Joseph Boinnet, two more police stations were built in Arror and Endo areas near the borders of Elgeyo Marakwet, West Pokot and Baringo counties, and pushed up the number of officers by more than 200, but bloodletting and theft has continued.
On the other hand, elders from the affected counties held a series of peace meetings but the menace has not stopped.
Eventually, community elders resorted to performing cultural curses, which would see bandits who would not confess and return stolen livestock die in mysterious circumstances.
In January 2019, more than 150 elders from Elgeyo Marakwet, Baringo, West Pokot and others from the Sebei community of Uganda gathered in Elgeyo Marakwet and resolved to cast a spell on the bandits.
West Pokot elders' coordinator Wilson Tonapa says the team of elderly men, who are culturally mandated to administer curses, cast the spell then and later that year. However, nothing has happened.
"Sebei and Pokot cows now graze together and cross the Kenya and Uganda borders, and no one steals them, thanks to elders who helped us curse cattle thieves and attackers. We were hoping that the solution would work in Kerio Valley," says Augustin Ayeba, an elder from the Kenya-Uganda border.
His counterpart from Elgeyo Marakwet County, Joel Chebet, says elders who had accumulated hundreds of cattle after years of livestock keeping are living in poverty after losing their herds to bandits who raid in broad daylight.
On July 14, Interior Cabinet Secretary Fred Matiang'i toured Kerio Valley and ordered deployment of a special deputy county commissioner, who would coordinate security operations in the volatile valley.
On Tuesday this week, the special administrator, Bernadinoh George, was posted.
But just a day after deployment of the special DCC, a youthful herder was shot dead and an unknown number of cattle and goats stolen in Murkutwa, Marakwet East.
Three days before the posting, three people were shot dead in an evening bandit attack along Chesegon-Arpollo road in Cheptulel, West Pokot County.
According to West Pokot County Police Commander Jackson Tumwet, the three men were riding back home on a motorcycle after spending the day at a local market near the border of Elgeyo Marakwet and West Pokot.
Elgeyo Marakwet Deputy Governor Wisley Rotich condemned the attacks and asked the newly deployed DCC to restore order in the troubled valley. "As leaders we support all government efforts that will restore peace and normalcy in the mighty Kerio Valley," said Mr Rotich.
He said the valley's terrain had made it difficult for security personnel to pursue bandits.
Elgeyo Marakwet County Commissioner Ahmed Omar said chiefs have been directed to produce names of the suspected criminals.