Politics
Bill seeks to provide framework for the effective response to a pandemic in order to prevent its spread whenever it arises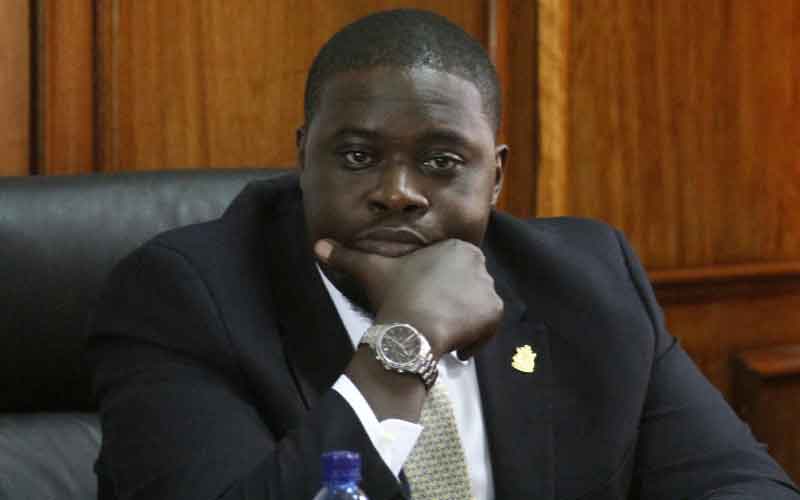 The Senate Ad hoc committee on Covid-19 Response has proposed amendments to the Pandemic Response and Management Bill. Nine-member team led by Nairobi Senator Johnson Sakaja
(pictured)
has proposed that the definition of vulnerable persons and groups as provided for under the Social Assistance Act, 2013, be incorporated into the Bill. In a report tabled in the House on Tuesday afternoon, the committee's report recommends that the establishment of a Pandemic Response Fund be deleted and mandate the Cabinet Secretary responsible for matters relating to finance to establish a fund for the same under section 24 of the Public Finance Management Act.
SEE ALSO: UK Covid-19 death toll rises 44,391 after 155 new deaths
Effective response
The principal object of the Pandemic Response and Management Bill, 2020, is to provide a framework for the effective response to a pandemic in order to prevent its spread whenever it arises. The report comes after the committee met 39 bodies and organisations that include Federation of Kenya Employers, Central Organisation of Trade Union, National Gender and Equality Commission, National Taxpayers Association, United Disabled Persons of Kenya, Kenya Association of Manufacturers and Kenya Conference of Catholic Bishops, among others. In meeting with the various stakeholders, the committee observed that there should be a clear definition of vulnerable persons and groups to be provided for in the Bill since the proposed legislation caters for vulnerable persons and groups yet the terms are not defined. According to the proponents of the bill, the proposed law should be amended by including resource mobilization and expenditure on the pandemic among the issues to be reported to Parliament by the National Pandemic Response Committee.