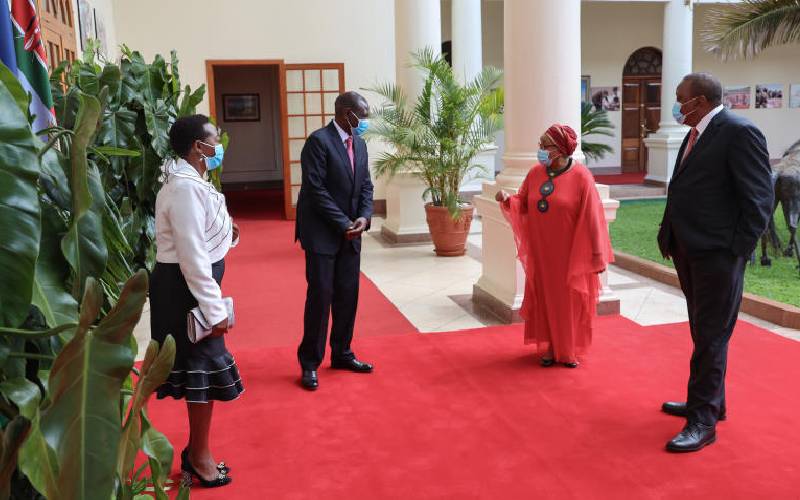 President Uhuru Kenyatta yesterday signalled the urgency for Constitutional change and necessity for a new political mindset. In a passionate pitch made at State House Nairobi during the Madaraka Day celebrations, the President left every impression that he is determined to preside over far-reaching constitutional amendments that will "secure the country's growth and development". Previously, Opposition leader Raila Odinga has been the avowed champion of constitutional change. Conversely, Deputy President William Ruto has been blowing hot and cold with regard to the changes, believing they would cloud an already clear succession path. Both Ruto and Raila were at the State House event.
Time for change
According to the President, the time for the change is now. He reminded the country of past constitutional changes in 1991 and 2008. "I am already discerning a constitutional moment. Not a moment to replace the 2010 Constitution, but one to improve on it. A moment that will right what we got wrong in 2010," he said.
New kind of leadership
"We cannot re-imagine our nationhood without changing our political architecture. And we cannot change this architecture without re-engineering our Constitution," he said. Quoting a sermon by Cannon Donaldson of Westminster Abbey, the President bemoaned the difficulties of policing a political culture beset with skulduggery where politics is defined by "Wealth without Work; Pleasure without Conscience; Knowledge without Morality and Worship without Sacrifice".