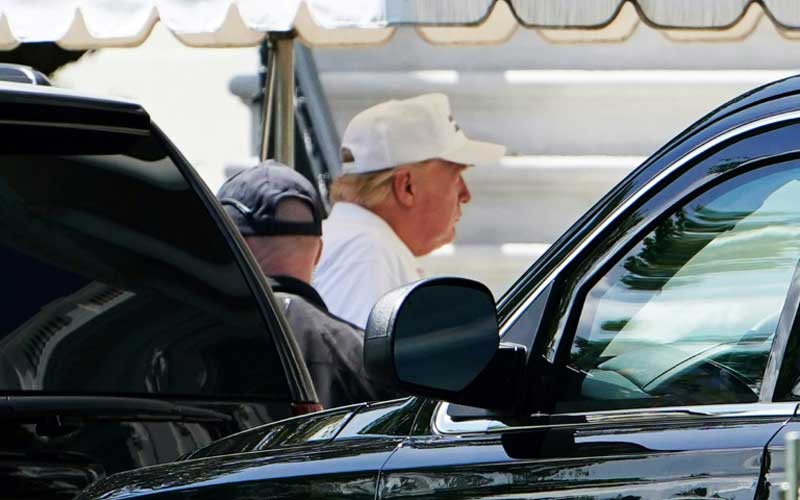 President Donald Trump kicked off the start of the American summer season on Saturday with his first golf outing in two months, underlining his push for a return to normal life in the United States. As lockdowns ease across the country and the US leader ramps up his travels, Trump also confirmed he would attend a space launch in Florida next week. As the US marked Memorial Day weekend -- the country's unofficial start of summer -- Trump took a 35-minute drive from the White House to the Trump National club in Sterling, Virginia, in his first visit to a golf property since March 8. US media captured footage of the president, an avid golfer before the coronavirus lockdown, on the course on the warm sunny day, dressed in a white shirt and dark trousers.
Florida space launch
The White House on Saturday confirmed the president would also attend the May 27 launch in Florida of two astronauts on a SpaceX mission -- the first crewed space flight from US soil in nine years. "Our destiny, beyond the Earth, is not only a matter of national identity, but a matter of national security," Trump said in a statement. Astronauts Robert Behnken and Douglas Hurley are scheduled to blast off from Kennedy Space Center at 4:33 pm (2033 GMT) on Wednesday for the International Space Station, arriving the next day.