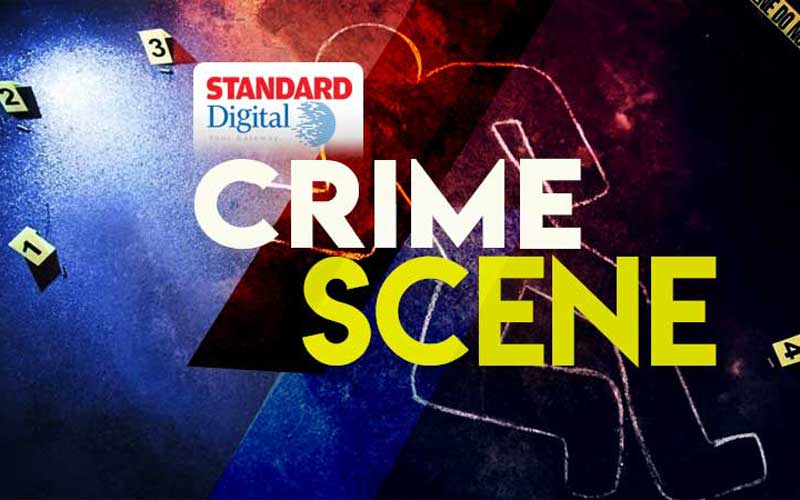 Two people among them a National Intelligence Service (NIS) officer were stabbed to death while three others are nursing injuries after a middle-aged man alleged to have been pursuing his estranged wife attacked them. The Sunday evening incident happened in Bobaat village in Mosop Sub-county. The victims had responded to the distress cries of the attacker's wife when they were attacked by the suspect, Elikana Kiplimo Sitini, who is in police custody.
SEE ALSO: Time to rethink your approach towards password change
Elikana reportedly left his village, about three kilometres from the scene of the murder, to visit his estranged wife. According to police, the wife Joyline Chelagat, was in her shop at Bobaat centre. But upon Elikana's arrival, an argument ensued before she sneaked out of the shop in fear of her life. Aaron Lagat, a village elder, said the suspect locked himself in the shop for over one hour thus attracting the intervention from the residents. Police reports indicated that among those who lost their lives were a Kisumu-based NIS officer identified as Benjamin Sugut, 58, who also happened to be the landlord of the business premise and Edwin Kogo, a driver to one of the local politician, both of whom succumbed to stab wounds. "He locked himself in the shop armed with the knife after stabbing the NIS officer and a driver after attempts to remove him out of the shop turned tragic," said Mr Lagat.
SEE ALSO: IPOA asked to probe extrajudicial killings in Tana River County
He added that injured were rushed to the hospital and confirmed dead on arrival. Nandi North OCPD, Antony Shimuli, said they received the report of the incident from the local administrator and his team arrived at the scene to disperse the irate residents who had threatened to lynch the suspect. "Police forced their access into the shop and arrested the suspect, they recovered a knife used to kill and secured the crime scene for further investigation," he stated. Mr Shimuli said that the suspect is under police custody and he will be arraigned in court once the investigation was concluded. The three people who were hospitalised following the melee included Cosmas Kosgei who had his left thumb chopped off, Collins Kibet,20, who was injured on his head and Nicholus Kimutai, 45. They are receiving treatment at a Kapsabet hospital.
SEE ALSO: If the family is under attack, the State is under attack warns Uhuru
The bodies of the two deceased were taken to Kapsabet Referral Hospital Mortuary. The OCPD said postmortem was yet to be done.