Kenya
"They will be punished accordingly," he said.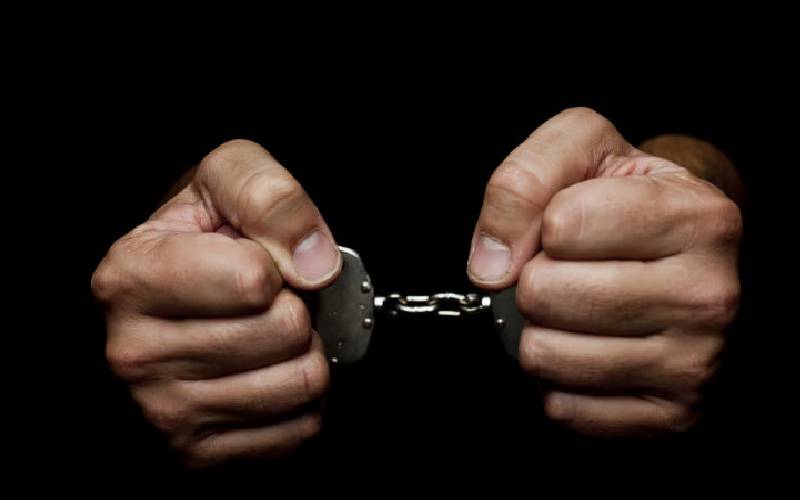 More than 12 police officers including seven found drinking in a bar have been arrested and charged with flouting curfew regulations. Another at least 10 are under investigations or interdiction for various offences, including assault on Kenyans as they enforced the curfew. The latest arrests happened in Makongeni, Nairobi on Sunday where seven police officers were arrested from a bar that they had locked themselves in to drink.
SEE ALSO: Feuding Jubilee unlikely to make up for lost time
Police said they were among nine people who were arrested following a complaint from members of the public. Nairobi police boss Philip Ndolo said residents called the emergency line 999 and complained about the drinking leading to the raid. "They will be punished accordingly," he said. The officers could face charges of being drunk and disorderly and failing to comply with government directives on the curfew. This has put the spotlight on the Police Service as authorities struggle to contain some bad elements among them that saw President Uhuru Kenyatta apologise to the public.
SEE ALSO: Why Uhuru is cracking whip amid coronavirus
Officials say there could be more incidents that have happened, but some senior officers have not been reporting them is a systematic cover-up. Most of the officers arrested were found locked in social joints with other revellers in contravention of the law on curfew, in force since March 27. In Mwimuto, Nairobi, a police suspected of robbing a shop in the ongoing curfew has been arrested. The owner of the shop had locked it and gone home only to find some equipment missing. Some of the missing items were later recovered from the suspect. In Siaya, a senior officer was arrested in a bar within Sega market where he was drinking with six other revellers.
SEE ALSO: All eyes on Ruto as Uhuru allies dismiss plot to weaken his post
Found patrolling In Drive Inn area, Nairobi, two police officers were arrested for being on duty illegally. They were found patrolling the area despite having been suspended on disciplinary grounds. And a police officer was arrested in Turkana for fighting other officers who were on curfew duty. In Nyeri, police said they arrested a civilian firearm holder for threatening to shoot officers on patrol. The licensed firearm holder is said to have been driving when he was flagged down at a roadblock at about 8.30pm.