Politics
Mr Lusaka, too, said he only received his results and was not aware if there were MPs who had tested positive.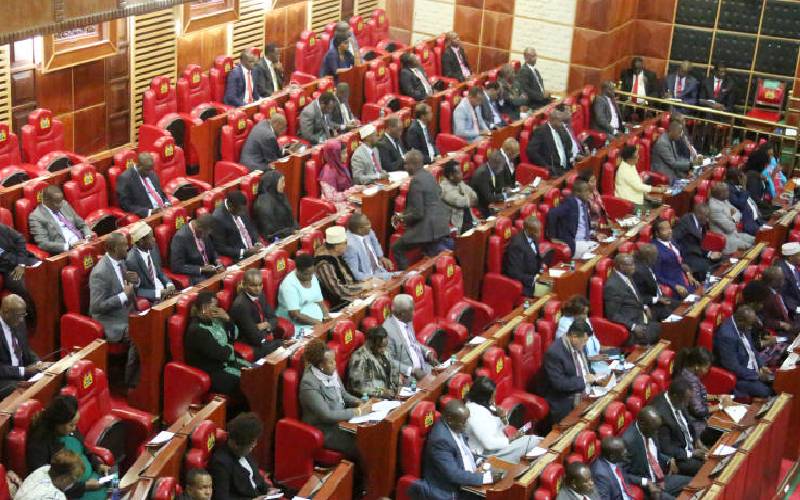 Reports have emerged some MPs have contracted coronavirus. Sources said this is the reason special sittings, set for today by the bicameral house, were cancelled at the 11th hour in a move to avoid further spread. However, last night, National Assembly Speaker Justin Muturi and his Senate counterpart Kenneth Lusaka denied knowledge of any known cases, stressing the voluntary tests done on 50 MPs was a personal matter.
SEE ALSO: Latin America virus cases top 1m as UK, Russia ease lockdowns
"I don't know. Results are given to individuals. I got mine today via e-mail showing that I have tested negative. That's all I know," said Mr Muturi. Mr Lusaka, too, said he only received his results and was not aware if there were MPs who had tested positive. "It is not true. I am not in receipt of any MP's result. This should be treated as rumours. The postponement of the sittings had nothing to do with the status of the legislators. The government, though the Ministry of Health, has the data and not parliamentary leadership," said Lusaka. The reports claimed the two speakers, in consultation with the Executive, had decided to defer the sittings to come up with safe ways of discussing the proposed tax measures President Uhuru Kenyatta announced to cushion Kenyans in the wake of the Covid-19 pandemic. Earlier, it was reported that an advisory by Health ministry to Parliament to await results of at least 50 MPs tested for Covid-19 prompted suspension of sittings by the two Houses.
SEE ALSO: We must borrow the wisdom of our forefathers to win current battles
The ministry reportedly told the leadership of the Houses that it would be irresponsible to hold sittings before the outcome of all the tests. But some MPs yesterday protested against the decision by Muturi and Lusaka to cancel the sittings, claiming it was a ploy to implement tax measures announced by the president without the approval by the Houses. Some of the MPs also accused the leadership of Parliament of behaving like puppets of the Executive. National Assembly Majority Leader Aden Duale and his Minority counterpart John Mbadi, however, defended the decision, saying it was in the interest of ensuring no further spread of the viral disease among MPs as well as parliamentary staff. About 50 MPs and parliamentary staff have been subjected to the test over suspicion they came into contact with an MP who tested positive.